Hosted by That Artsy Reader Girl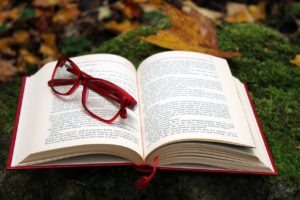 Here are the books I'm looking forward to reading this autumn.
My TBR is always much longer than my actual reading time, so I'll remain flexible as always as I wait to see what strikes my fancy and which titles have the shortest wait lists at the Toronto Public Library.
I try to schedule things so I always have at least a few books waiting to be read and some more that will soon be available.
There's an art and a science to requesting library books in the right order to keep this steady stream of reading material flowing all year long.
Maybe someday I'll write a full post about how I do that. Ha!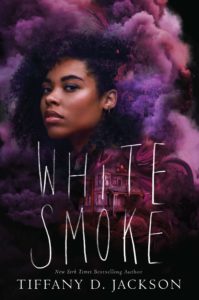 1. White Smoke by Tiffany D. Jackson
Why: Ms. Jackson is on the list of authors I always check out when they release new books. The paranormal elements of this storyline only make me more excited for it.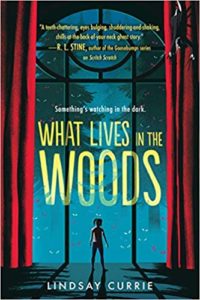 2. What Lives in the Woods by Lindsay Currie 
Why: This is exactly the type of playfully scary story I would have loved as a kid!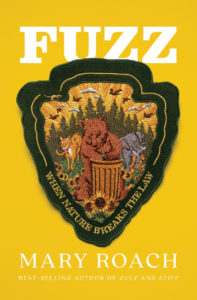 3. Fuzz: When Nature Breaks the Law by Mary Roach
Why: I had no idea that wild animals were charged for their "crimes" a few hundred years ago in certain jurisdictions! This is the sort of unusual history book that I love reading. You'd never find this sort of stuff in a traditional history class.
4. The Insiders  by Mark Oshiro 
Publication Date: Today
Why: I always dreamed of finding a hidden room when I was a kid.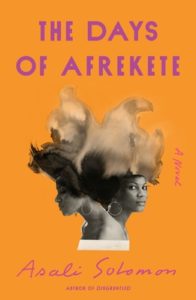 5. The Days of Afrekete: A Novel  by Asali Solomon
Publication Date: October 19
Why: The comparison to Mrs. Dalloway intrigued me. I couldn't get into it when I tried to read it as a teenager, but I'm hoping I'll be old enough to enjoy both The Days of Afrekete and Mrs. Dalloway now that I'm an adult.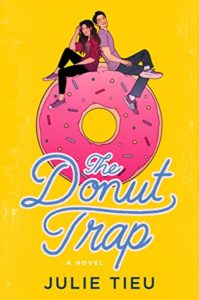 6 .The Donut Trap by Julie Tieu
Publication Date: November 2
Why: The blurb mentions that this is similar to Kim's Convenience, one of my favourite sitcoms. Romance novels are usually out of character for my reading habits, but I'm totally happy to make exceptions to that general rule of thumb when something catches my fancy like this.
Everything else I'm looking forward to was already mentioned in the Most Anticipated Books of the Second Half of 2021 prompt back in June. I don't know about all of you, but I like to leave plenty of space for last-minute additions and mood reading when I'm thinking about what to read in any given season. May we all have a wonderful autumn filled with books that are perfect for us.