Hosted by That Artsy Reader Girl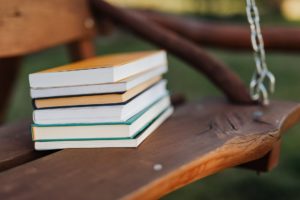 I'm a mood reader, so these TBR posts for Top Ten Tuesday often turn out to be wildly different from what I actually get around to reading in any given season.
Spring is also the time of year when I generally read less and spend more time outdoors.
Toronto doesn't have many dry days with mild and pleasant temperatures, so you'd better believe we take full advantage of them when they start showing up in the spring! The heat and humidity of the summer will encourage us to head back indoors soon enough.
With those things in mind, these books do sound good to me and I do plan to eventually read them on days that weren't meant for picnics and hikes in the warm, friendly sunshine instead.
Klara and the Sun by Kazuo Ishiguro
Publication Date: Already released
Why I Want to Read It: I enjoyed "Never Let Me Go" by Mr. Ishiguro and thought the fairytale-like themes of this new release from him sounded right up my alley.
Girlhood by Melissa Febos
Publication Date: March 30
Why I Want to Read It: I love reading about other women's experiences with every stage of life, including girlhood and puberty. These aren't topics that are discussed enough in my opinion.
The Light of Days: The Untold Story of Women Resistance Fighters in Hitler's Ghettos by Judy Batalion
Publication Date: April 6
Why I Want to Read It: I didn't realize there were resistance fighters in the ghettos in Germany.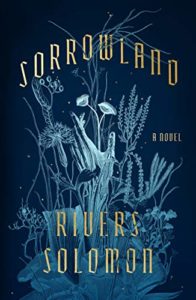 Sorrowland by Rivers Solomon
Publication Date: May 4
Why I Want to Read It: I loved "The Deep" (my review of it is here) and can't wait to see what Ms. Solomon does with the Gothic Fiction genre! It's so cool when authors dip their toes in other genres or sub-genres.
Project Hail Mary by Andy Weir
Publication Date: May 4
Why I Want to Read It: I loved " Martian" and can't wait to see what thought-provoking hard science fiction Mr. Weir has for his fans this time. Yes, I do tend to stick with certain authors once I have an amazing experience with one or more of their books.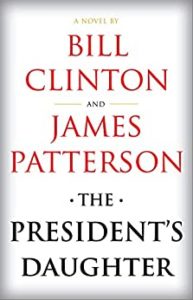 The President's Daughter by Bill Clinton
Publication Date: June 7
Why I Want to Read It: It makes me wonder which parts of the plot might have been inspired by President Clinton's time in the White House! No, I don't think it's secretly autobiographical or anything like that, but maybe there were quiet moments from his presidency that inspired him to wonder how they'd fare as a thriller.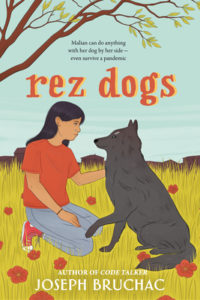 Rez Dogs by Joseph Bruchac
Publication Date: June 8
Why I Want to Read It: I have relatives who worked in the medical field during the first few waves of Covid-19. They only know about its effect on reservations from secondhand experience, but even those tidbits of information were more than enough to make my ears perk up at the thought of learning more.
Are you also a mood reader and/or someone who struggles with these seasonal TBR prompts? Please tell me I'm not the only one!