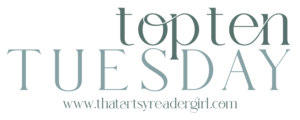 Hosted by That Artsy Reader Girl
Spring is an uncertain time of year here in Ontario as I'm sure it is in many other places, too.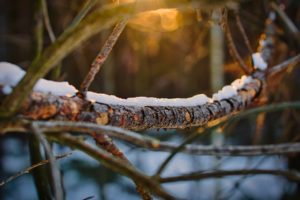 The wildly shifting weather usually starts in late February or early March. That is to say, one day might be relatively warm and sunny for that time of year, but the next one could coat our corner of the world in another thick layer of snow and ice.
Once the weather warms up enough in May that we probably won't see snow again, thunderstorms are still a risk. They can be violent, heavy, and not always easy for our meteorologists to predict in advance.
That is to say, always pack an umbrella and don't trust those bright blue skies too much at this time of the year!
How does this affect my reading habits, you might be wondering? Well, it is not a good idea to plan any outdoor activities more than a few hours in advance in the spring here. You might have a beautifully mild day that beckons everyone outside to enjoy it, or you might have a sudden storm that makes reading indoors a much safer and more appealing option.
I'm glad to have so many books to look forward to this spring. Along with seeing what the Toronto Public Library has available in their New Books section, the weather will also affect how quickly I read these books.
I'd love to hear about what spring is like in your part of the world and how it affects your reading habits when you comment!
Lakelore has already been published, so that's why I didn't include a publication date for it.
1. Lakelore by Anna-Marie McLemore
Why I'm Looking Forward to It: I love stories about magical worlds in lakes or other bodies of water.
2.The Kaiju Preservation Society by John Scalzi
Publication Date: Today!
Why I'm Looking Forward to It: Mr. Scalzi is on my must-read list of authors. I can't wait to see what he does with the concept of massive endangered animals from other planets who need human assistance to thrive.
3. The Bone Orchard by Sara A. Mueller
Publication Date: March 22
Why I'm Looking Forward to It: While I'm not 100% sure I'm ready to dive into the non-paranormal horror genre again, this sure does look like a unique and creative story.
4. The Trayvon Generation by Elizabeth Alexander
Publication Date: April 5
Why I'm Looking Forward to It: This collection of essays grabbed my attention immediately. I look forward to reading it and quietly absorbing the thoughts of the people who wrote them.
5. City of Refugees: The Story of Three Newcomers Who Breathed Life Into a Dying American Town by Susan Hartman
Publication Date: May 10
Why I'm Looking Forward to It: The premise sounds amazing. I've seen how refugees enriched life for everyone in Canada and am excited to see how similar patterns have played out in the United States.
6.  Buried: An Alternative History of the First Millennium in Britain by Alice Roberts
Publication Date: May 26
Why I'm Looking Forward to It: I think you all know how much I love reading about history, so this book was an automatic yes for me.