Hosted by That Artsy Reader Girl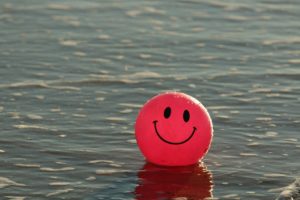 Honestly, I haven't read that many humorous books recently regardless of if we're talking about tales published last year or thirty years ago.
I'll share a few funny books I have read and hope I can get some great ideas for other reads from everyone else's posts today.
Solutions and Other Problems by Allie Brosh
It was a good read because… the author knows how to poke fun at herself while also inviting her audience to do the same when it comes to our own weird but funny stories about our pasts.
Good Omens: The Nice and Accurate Prophecies of Agnes Nutter, Witch by Terry Pratchett and Neil Gaiman
It was a good read because… everything and everyone was up for grabs here! There was no topic too sacred or mundane to joke about. This is one of the things I enjoy the most about Pratchett and Gaiman's stories.
The Princess Bride by William Goldman
It was a good read because… of how skillfully but respectfully it picked apart the fairy tale genre and saved only their best bits to be woven together into something that was keenly self-aware but still somehow romantic and magical.
The Ultimate Hitchhiker's Guide to the Galaxy (Hitchhiker's Guide to the Galaxy, #1-5) by Douglas Adams
It was a good read because… it regularly defied reader's expectations of how a science fiction adventure series should go. If you haven't already noticed, I love it when narrators are aware of their genres and purposefully break certain rules in them.
The Phantom Tollbooth by Norton Juster
It was a good read because… no one is ever too old or too young for puns!