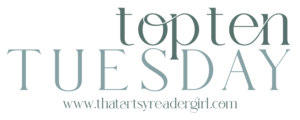 Hosted by That Artsy Reader Girl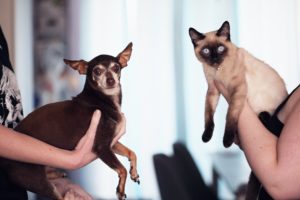 I read books from so many different genres, styles, and eras that it's often hard for me to imagine what various characters might think of each other.
It's like grabbing two random pets and expecting them to be friends. Maybe it will work, or maybe they'll fight like, well, cats and dogs.
Some books dive deeply into character development. Others barely skim the surface of it in favour of adding in extra action scenes. There are also cases where the characters are all well-rounded but so wildly dissimilar that I don't know how much time they'd even be willing to spend in the same room.
(My theory is that those of you who tend to stick to one genre for most of your reading time are going to have an easier time coming up with matches. Let's see if I'm right!)
With that being said, here are my picks:
1. Anne Shirley from L.M. Montgomery's Anne of Green Gables series and Ove from Fredrik Backman's A Man Called Ove.
The Ove we first met would probably be irritated by how talkative Anne could be when she was a child, but I think these two would eventually get along well if they'd met when Anne was older and a little quieter. She was almost always good at softening out the edges of grumpy people, and I think he'd be amused by some of her fanciful ideas about how life should work.
2. Yetu from Rivers Solomon's The Deep and Ariel from The Little Mermaid
They'd be good friends, I think. Well, other than the fact that Ariel wanted to be human and Yetu most definitely did not.
3. Fatima from Nnedi Okorafor's Remote Control and Charlie from Stephen King's Firestarter 
They were both young girls who had been given powers far beyond their comprehension that they needed to learn how to use safely. Wouldn't it be interesting to see what they thought of each other?
4. Yetu from Rivers Solomon's The  Deep and Fatima from Nnedi Okorafor's Remote Control
I hope it's okay to pick the same characters more than once, because I also think it would be cool to see how Yetu and Fatima got along. They both had a strong desire for justice that I think would become even more noticeable if they teamed up.
Anyway, that's my short list. I look forward to seeing what everyone else has to say.