Hosted by That Artsy Reader Girl
2020 was a topsy-turvy reading year for me, and I wouldn't be surprised if many of you feel the same way. We've all been through a lot this year.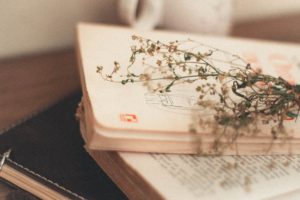 The Deep by Rivers Solomon
(My review of it is here).
What I Liked Most About It: The world building was well done and there were many scenes I thought would be memorable on the big or small screen.
"Rosemary: The Hidden Kennedy Daughter" by Kate Clifford Larson
What I Liked Most About It: I had a vague notion of the existence of a member of the Kennedy family who was lobotomized, but I didn't know why that happened or what their fate was afterwards. Her tale was a sad, poignant one.
"The Ghost Child" by Sonya Hartnett
What I Liked Most About It: The magical realism added such a nice touch to the main character's descriptions of what life was like for her in retirement.
"Zombies Run!: Keeping Fit and Living Well in the Current Zombie Emergency" by Naomi Alderman
What I Liked Most About It: Zombies might not be real, but there is a ton of great advice here about how to live as healthily as possible when your community is in lockdown, say, due to a worldwide pandemic.
"The Pull of the Stars" by Emma Donoghue
What I Liked Most About It: The descriptions of the 1918 flu pandemic, the medical treatments for it, and how hard these characters worked to keep their patients alive were mesmerizing.
"A Good Time to Be Born: How Science and Public Health Gave Children a Future" by Perri Klass
What I Liked Most About It: It gave so many reasons to be grateful to live in 2020, and it provided personal accounts from various historical eras on a topic that isn't generally discussed in history classes. For the vast majority of human history, about half of all children died before reaching adulthood.  It took us multiple generations and the cooperation of countless scientists, politicians, and ordinary people to slowly create entire societies where the vast majority of children live.