Hosted by That Artsy Reader Girl
I wasn't sure how to organize these, so I'm going to start in 2010 and end this year.
2010  – Room by Emma Donoghue
What made this stand out from the typical thriller for me was that it was narrated by a five-year-old boy who really didn't know how unusual his childhood was because he'd been born into captivity. I loved the film that was made about this story. It really captured his innocence and the mother's horror well.
2011 – Miss Peregrine's Home for Peculiar Children by Ransom Riggs
The trick pictures that sparked the creation of this book were wonderful. I highly recommend checking them out before reading it.
2012  – Wild: From Lost to Found on the Pacific Crest Trail by Cheryl Strayed
I'm a city person through and through, but this memoir made me want to go tramping through the woods for a long hike.
2013  – I Am Malala: The Story of the Girl Who Stood Up for Education and Was Shot by the Taliban by Malala Yousafzai
If you haven't read this yet, you really should. The things Malala went through just to get an education are unbelievable. I'm so glad she survived and is currently in university.
2014 – The Martian by Andy Weir
I've gushed about this book so many times here that I'm not quite sure what else to say about it other than the fact that it made me want to go to Mars…but not until there are other people living there full-time first.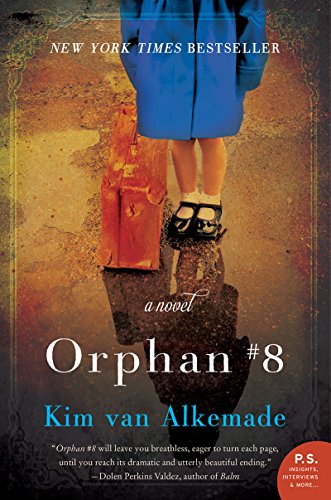 2015 – Orphan Number Eight by Kim van Alkemade
This was a hard read because the fictional events in this plot were inspired by what really happened to orphans who were medically experimented upon without consent a century ago. I believe it's important to acknowledge these ugly parts of our collective past and work to ensure they never happen again, though.
2016 – Small Great Things by Jodi Picoult
While the writing honestly wasn't as strong as some of the other books I read that came out in 2016, the premise of this one refused to be ignored.
A racist white couple forbade a black nurse from touching their newborn son. When the baby went into cardiac arrest, the nurse hesitated before giving him CPR because she wasn't sure whether the parents would be more angry that their irrational request was ignored or that their son didn't receive medical attention ASAP.
The baby had a poor outcome, so the parents sued the nurse and hospital.
I had a pretty strong opinion about what the right thing to do in this case was, but I'll leave it up to all of you to come to your own conclusions about that.
2017 – The Hate U Give by Angie Thomas
Something tells me that many of us will be picking T.H.U.G. for their 2017 book of the year! How many of you have seen the film? I really need to check it out sometime.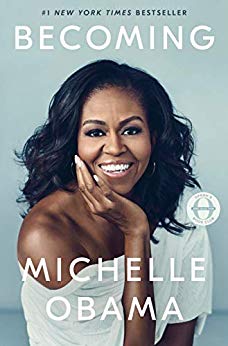 2018 – Becoming by Michelle Obama
I'm actually still reading this one, but I'm counting it as the 2018 Book of the Year since that's when it was released. It's so interesting to see the world through Mrs. Obama's eyes.
2019 – Slayer by Kiersten White
I just started reading this one, too. It's fantastic so far, and it's making me wish that they'd hurry up and film that Buffy the Vampire Slayer remake that's supposed to come out sometime.
The thought of a teenage girl protecting the world is just as relevant now as it was in the 90s.