Hosted by Long and Short Reviews.
I'm not really sure what to write for the introduction to this post, so I'll keep it short and simple. The lessons I've learned from book characters are in bold.
Don't Judge a Book By It's Cover
Learned from: many different books over the years. I've read some dull things that had gorgeous covers and unforgettable stories whose covers were as plain as could be.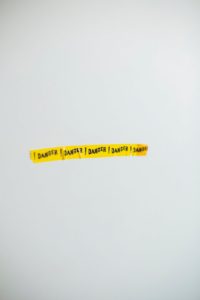 If You Trust Their Judgement, Listen to Their Warnings
Lesson learned from: Shirley Jackson's The Haunting of Hill House.
As much as I liked the TV show based on this book, I wish the characters had been more willing to listen to good advice. There were so many times when people they should have trusted warned them against visiting this house.
Act as Soon as You Sense Something's Wrong
Lesson learned from: Louise O'Neill's Only Ever Yours.
The characters in this book grew up in a place that was a lot like a boarding school except for the fact that none of the students ever had any contact with their parents. It blew my mind that they spent so little time analyzing the clues they had about something being terribly wrong about the place they were raised.
Everyone Has a Reason for Behaving the Way They Do
Lesson learned from: Sarah McCoy's Marilla of Green Gables.
This is not meant in any way to be an excuse for people who are abusive or violent, by the way. I'm only talking about people who seem grumpy, negative, sad, or unfriendly when you first meet them. What I loved about this story was how it explained why Marilla was such a rigid and unhappy person when Anne Shirley first came into her life.
Marilla had excellent reasons for seeing the world the way she did. I try to remember this prequel when I interact with people who behave like her.
Click here to read everyone else's replies to this week's question. The image below is the list of upcoming prompts for this blog hop.