Hosted by That Artsy Reader Girl
I'm modifying this week's prompt a little bit because I'm the sort of reader who gleefully makes bookmarks out of all sorts of unconventional things when I read physical books. In fact, I can't remember the last time I bought or used a traditional bookmark!
No, this post isn't going to be about me using oreos and milk or a soft taco as bookmarks. None of the things I'm about to mention have damaged books in any way. They're just a little off the beaten path.
1. Toilet Paper
It may be unnecessary to specify that this is clean, unused toilet paper, but I'll do it anyway. Sometimes it's the best available bookmark when you're in the washroom reading, need to get up, and don't have any other way to mark your page.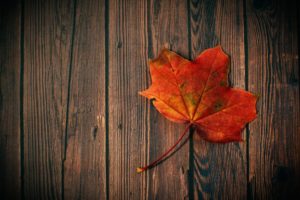 2. Receipts
They're bookmark shaped, right? Why not put them to use once you've bought your products.
3. Leaves 
Like the toilet paper, I only ever used clean, dry leaves. The bigger they were, the better.
4. Greeting Cards
They're generally taller and wider than traditional bookmarks, but they seem to have about the same thickness. This is a good thing in my opinion. They won't tear easily, but they also won't damage the spine of a paperback.
5. Tissue Paper
I was desperate, and it did not work well due to how easily tissue paper tears.
6. Playing Cards
My family always had extra packs of playing cards lying around when I was growing up. Sometimes I'd grab a card as an impromptu bookmark.
How about all of you? What unconventional bookmarks have you used?