Hosted by That Artsy Reader Girl
I write a fair number of long film and TV reviews on this blog, but it hasn't been as common for me to give books the same treatment here due to the volunteering I do as a book reviewer who uses a pseudonym elsewhere on the web. By the time I've written those reviews, I'm generally in the mood to write other sorts of posts for my own site.
Saturday Seven is a now-defunct blog hop I participated in. We talked about all sorts of bookish things on it, and I sorely miss it.
Hopeful Science Fiction is a series I occasionally update here that is meant to highlight sci-fi/fantasy books that have uplifting messages. Today's prompt is reminding me that I should keep this series going. It's been a while since I added to it.
This week's list will include a few long book reviews, but it will also have round-up posts I did that included micro-reviews so that this post is a reasonable length. I really need to write more full-length book reviews for this site!
1. Hopeful Science Fiction: The Lovely Bones.
I should warn you all that the opening scene in this book is about a young girl's final moments on Earth, and she had violent end. The last thing I expected from such a terrible start was to see what happened to her after she went to the afterlife.
2. History Books About Ordinary People.
This is still my favourite type of history to read about.
Xenofiction is an awesome genre and we need more books about it. I'm quite excited that there's going to be a movie made about The Art of Racing in the Rain!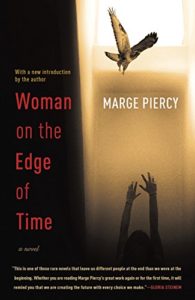 4. Hopeful Science Fiction: Woman on the Edge of Time.
Woman on the Edge of Time is one of my all-time favourite sci-fi classics. I keep talking about it online in the hope that more people will discover it.
I'm so glad that cold and flu season has ended. This was a round-up I did about fiction and non-fiction books about all sorts of respiratory illnesses.
6. What to Read When It's Hot Outside.
Now that those of us in the northern hemisphere are moving closer and closer to summer, I may have to reread some of these books.
The Valley of Horses has been something I've reread the past few winters, and I still think it's the best book Jean M. Auel ever wrote. Winter tends to be a difficult season for me for mental health reasons, so it's crucial for me have some stuff to look forward to then.
8. My 4 Favourite Science Fiction Books About Life on Mars.
Wow, I'd totally forgotten I wrote this post. Here's hoping we all live long enough to see humans actually staying on Mars at least temporarily.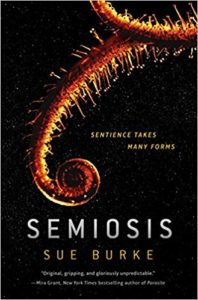 9. Hopeful Science Fiction: Semiosis.
This was such a fabulous read. As you might have already noticed, I love stories about humans moving to other planets, and this was an excellent example of that type of tale.