Hosted by That Artsy Reader Girl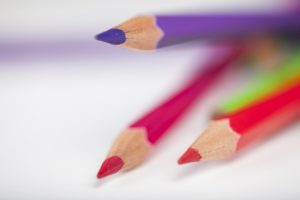 Technically, this week's topic was "Book Titles That Sound Like They Could Be Crayola Crayon Colors."
My apologies to Jana, but I couldn't find a single title that fit this description no matter how hard I searched.
Due to this, I tweaked the topic to be literature themed colouring books. That is to say, colouring books that are inspired by actual novels. Get your coloured pencils ready!
1. Tolkien's World: A Fantasy Coloring Book by Allan Curless
2. The World of the Hunger Games: The Official Coloring Book by Scholastic Inc.
3. Terry Pratchett's Discworld Coloring Book by Terry Pratchett
4. Hansel and Gretel: An Amazing Colouring Book by Fabiana Attanasio
5. The Alice in Wonderland Colouring Book by Rachel Cloyne
6. The Lord of the Rings Movie Trilogy Colouring Book by Nicolette Caven
7. The Walking Dead: Rick Grimes Adult Coloring Book by Robert Kirkman
8. A Court of Thorns and Roses Colouring Book by Sarah J. Maas
9. Terry Pratchett's Discworld Coloring Book by Terry Pratchett
10. The Official Eragon Coloring Book by Christopher Paolini