Hosted by Long and Short Reviews.
Click here to read everyone else's replies to this week's question and here to see the full list of topics for the year.
This is going to be an eclectic list.
Get All of My Dental Work Done at Once. It's non-urgent and is being done slowly and as necessary. If I had a windfall of cash, I'd bite the bullet (metaphorically speaking) and get everything checked off the to-do list as soon as possible.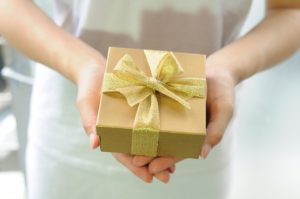 Buy Ethical, Local, and Eco-Friendly Stuff. I'd buy as much food, clothing, shoes, electronics, and other various household items from local merchants and farmers as is possible here in southern Ontario.   Buying local can be more ecologically friendly in general, so I'd keep an eye out for businesses that were cognizant of that as well. There's something to be said for supporting small businesses and your local economy if you have the extra money to do so.
Donate Anonymously. For example, homeless shelters and food banks have always needed donations, and the demand for their services is sadly higher than ever. They should focus on the fact that they suddenly had more resources to help people going through tough times and not worry about giving me credit for anything. I'm too bashful to pose for photo-ops. LOL!
Hire A Housekeeper. I would pay them handsomely to come over for a couple of days a week to clean, shop for groceries, and do laundry. It would be wonderful to have the time I currently invest in that stuff freed up for other pursuits, although I do feel a little selfish to even mention this. It would be such a big splurge.
Buy an Annual Membership to My Local Art Museum. I used to go there occasionally before this darn pandemic began. I'd love to have the freedom to go as often as I pleased and during quiet times of the day when there aren't any lines to see any of the paintings.
Treat My Family to a Vacation. That is to say, I'd take my spouse, parents, siblings, nephews, and sister-in-law on whatever sort of trip everyone agreed upon. I'd pay all expenses and try to convince them to accept some spending cash, too. Money is only as good as the memories it makes and the joy it brings to others.