Hosted by That Artsy Reader Girl
I've been looking forward to this prompt for weeks! There are so many amazing books coming out over the next six months.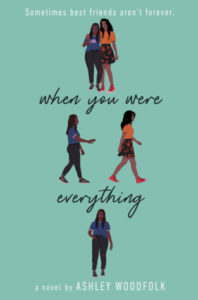 1. When You Were Everything by Ashley Woodfolk
Release Date: March 10
Why I'm Excited for It: There aren't enough books out there about friendship, especially when it comes to the end of a friendship. I hope this one does so well that publishers realize there's a demand for these types of stories.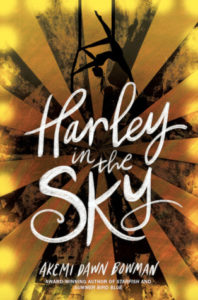 2. Harley in the Sky by Akemi Dawn Bowman 
Release Date: March 10
Why I'm Excited for It: I'm fascinated by trapeze artists and want to read more about them.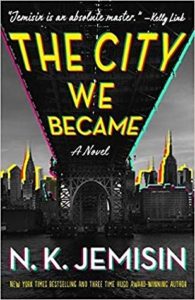 3. The City We Became by N.K. Jemisin 
Release Date: March 26
Why I'm Excited for It: This is apparently based on her short story called "The City Born Great." I loved the world building in that story and can't wait to see where Ms. Jemisin goes next with it.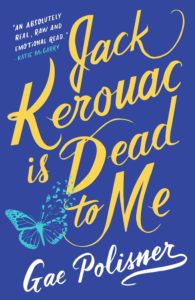 4. Jack Kerouac Is Dead to Me by Gae Polisner
Release Date: April 7
Why I'm Excited for It: While the young adult genre in general is getting better at including mental illness reps, I can't remember the last time I read about a character who was at all familiar with Dissociative Identity Disorder. I hope it's a good read that does justice for this illness!
5. Loveless by Alice Oseman
Release Date: April 30
Why I'm Excited for It: There have been a few great books about asexual characters that came out over the last few years. This one is about someone who is aromantic and asexual, so I'm super curious to see what it will be like.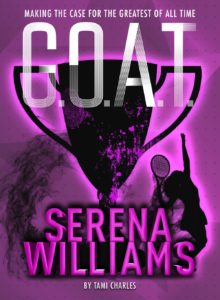 6. G.O.A.T. – Serena Williams: Making the Case for the Greatest of All Time by Tami Charles
Release Date: May 5
Why I'm Excited for It: I've never been good at any sports no matter how hard I tried to play them. Serena's talent on the tennis court amazes me, and I'd like to learn more about  where it came from and how she became a star in her sport.
7. The Anthill by Julianne Pachico
Release Date: May 12
Why I'm Excited for It: As soon as I saw the phrase "literary ghost story" in the blurb, I knew I had to read this one. Hauntings of both the literal and metaphorical kinds are always interesting to me.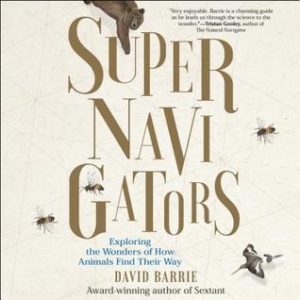 8. Supernavigators: Exploring the Wonders of How Animals Find Their Way by David Barrie 
Release Date: May 28
Why I'm Excited for It: My sense of direction is honestly not spectacular. Like reading about star athletes, I find joy in learning how other living beings find their way around in our world much better than I can!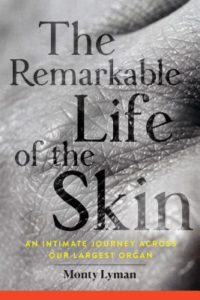 9. The Remarkable Life of the Skin: An Intimate Journey Across Our Largest Organ by Monty Lyman  
Release Date: June 2
Why I'm Excited for It: I take good care of my skin. Reading about the newest science on what you should and shouldn't do for healthy skin is something I enjoy quite a bit. Here's hoping this book will touch on that topic!