Hosted by Long and Short Reviews.
Click here to read everyone else's replies to this week's question and here to see the full list of topics for the year.
My goals for 2020 are simple.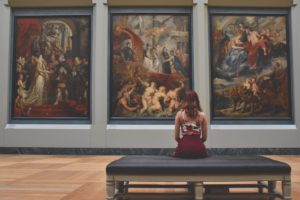 Visit More Museums. It's been too long since I stepped foot into a museum. That needs to change.
Try New Things. It could be as simple as visiting a new restaurant or as complicated as having a full-blown conversation in Spanish. I want to stretch my comfort zone this year.
Study Spanish Again. Speaking of foreign languages, I stopped studying Spanish last year. I want to pick it up again and hopefully get to a point where I can have conversations in that language. Learning a new language is hard,  and I deeply admire everyone who becomes fluent in a new language.
Spend More Time in Nature. While I love living in a big city, there's something incredibly relaxing about spending time in nature. I want to do that more often.
Reply to Emails Faster.  I wasn't always good at that in 2019. Let's see if I can do better this year.