Hosted by That Artsy Reader Girl
Here are the books scheduled to be released in the second half of 2019 that I'm anticipating the most. Since the vast majority of what I read comes from my local library, I probably won't get around to many of these titles until months after they are released.
If my library turns out to have lots of copies of all of them, I'm going to have to spend the month of September doing nothing but reading in my free time. Honestly, that sounds like a nice way to spend those weeks. I don't know about the weather where you all live, but here in Toronto we still have plenty of hot, humid days in September. Sometimes "summer" lasts well into October, too!
Home for Erring and Outcast Girls by Julie Kibler
Expected publication date: July 30
Why I want to read it: Historical novels appeal to me, especially when they're about groups of people who are rarely if ever discussed in traditional history classes. Two of the characters in this tale were young women who were pregnant out of wedlock a century ago when that was an incredibly shameful thing to do. I'm interested in seeing what happened to them.
When the Plums Are Ripe by Patrice Nganang, Amy Baram Reid (Translation)
Expected publication date: August 13
Why I want to read it: I'm a little embarrassed to admit that I know almost nothing about the history of Cameroon. This book talks about this country in the World War II era, and I'm hoping it might lead me to other titles that discuss other time periods there as well.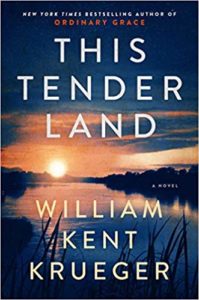 This Tender Land by William Kent Kruege
Expected publication date: September 3
Why I want to read it: There is so much going on in this tale: The Great Depression, Native American children being stolen from their parents to be raised by the state, runaways, the (mis)treatment of orphans in the 1930s, the inclusion of a mute character, and more. I want to see how it all weaves together.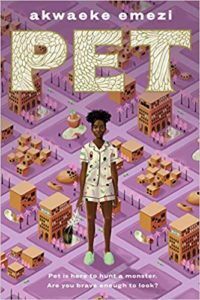 Pet by Akwaeke Emezi
Expected publication date: September 10
Why I want to read it: The main character of this book is a girl who befriends a monster after it emerges from one of her mother's paintings. Given the countless hours I've spent staring at paintings and dreaming about what it would be like to step into them, I already adore her. She sounds like a true kindred spirit. The Goodread tags for it also indicated that either her or someone else in the storyline is part of the LGBT+ community which is very cool and yet another reason why I simply must read this at some point.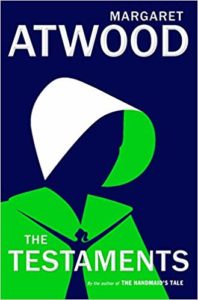 The Testaments (Handmaid's Tale #2) by Margaret Atwood
Expected Publication Date: September 10
Why I want to read it: I've been a huge fan of The Handmaid's Tale since high school and can't wait to see this story continue on in novel form.  I will be reviewing it for this site after I read it and am virtually guaranteed to talk everyone's ears off about this book on Twitter and in future Top Ten Tuesday posts. Consider yourselves warned.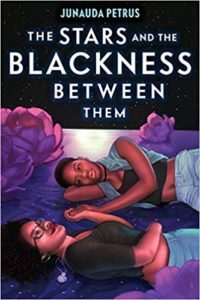 The Stars and the Blackness Between Them by Junauda Petrus
Expected publication date: September 17
Why I want to read it: My immigration process was a much calmer affair than what it sounds like this character is going to go through, but I'm still curious to compare notes. Moving to a new country always bring all sorts of surprises with it no matter who you are or where you're moving to.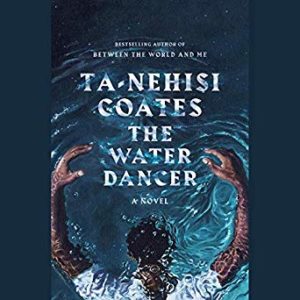 The Water Dancer by Ta-Nehisi Coates
Expected publication date: September 24
Why I want to read it: I've never read a fantasy book about someone who was a slave before, much less a character living in the southern U.S. in what I assume will be the early 1800s. This sounds like it will be a wonderful read.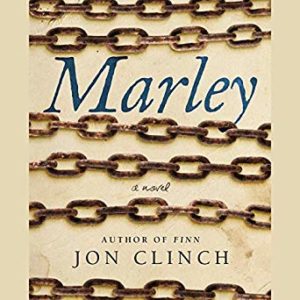 Marley: A Novel by Jon Clinch
Expected publication date: October 8
Why I want to read it: I'm always interested in stories that retell or branch off of the various subplots of Charles Dickens' A Christmas Carol. This happens to be a prequel that shows what Marley and Scrooge's lives were like when they were young boys. I'm quite curious to find out more.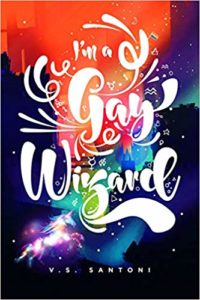 I'm a Gay Wizard by V.S. Santoni
Expected publication date: October 29
Why I want to read it: This sounds like it might be the 2019 version of a gay Harry Potter-esque novel, and I couldn't be more thrilled about that!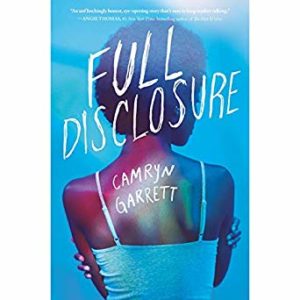 Full Disclosure by Camryn Garrett
Expected publication date: October 29
Why I want to read it: I remember a time when all books about AIDS were about it being an automatic death sentence because that was the reality for people with this illness back then. In fact, I know someone whose life was saved by the newer and more effective drugs to treat AIDS in the mid-1990s. Now that medical care for this disease has greatly improved, I'm quite curious to see how a character who has HIV will live her life in 2019.