Hosted by That Artsy Reader Girl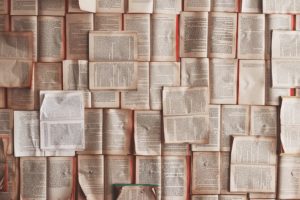 This week's prompt was a Thanksgiving freebie. Since I've already written a few different posts about the Canadian and American Thanksgivings over the last month, I decided to use this prompt to share books written by Native American and First Nations authors that I've already read or am I'm hoping to read soon.
If I've read it, I'll share a sentence or two about why I liked it.
1. Two Old Women: An Alaskan Legend of Betrayal, Courage and Survival by Velma Wallis
Generally, survival and adventure stories are a tad too intense for my tastes. This one began when two old women were abandoned by their village during a terrible winter famine. Where the plot went from there is why this has become one of my all-time things to read when I do want to read about adventure and survival.
2. Born with a Tooth by Joseph Boyden
3. Ragged Company by Richard Wagamese
4. The Absolutely True Diary of a Part-Time Indian by Sherman Alexie
Mr. Alexie has a fantastic sense of humour. I can't count the number of times I laughed while reading this book.
5. Gardens in the Dunes
by Leslie Marmon Silko
6. Solar Storms by Linda Hogan
7. The Lone Ranger and Tonto Fistfight in Heaven by Sherman Alexie
8. Indian Horse by Richard Wagamese
This was my first introduction to Mr. Wagamese's work. I've been a fan of his writing style and storytelling ever since. He has a way of making every scene come alive no matter what is happening in it. That is, his ordinary scenes are just as unforgettable as the heartbreaking ones.
What books can you all recommend adding to this list?