Hosted by Long and Short Reviews.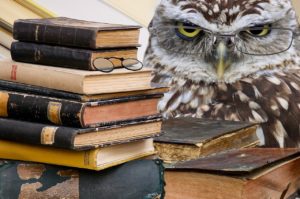 Doesn't this photo feel like it came from a scene in a fantasy novel? I will be talking about a fantasy series today so it does fit the theme of this post.
The Hiding Place: The Triumphant True Story of Corrie Ten Boom by Corrie ten Boom.
I don't know if this is the right Corrie ten Boom book, but my parents owned a book written by her that talked about her childhood, experiences in concentration camps, and journey to forgiveness after the end of World War II. It was a heartbreaking read at times, but her stories about surviving those years made me a more empathetic person.
The Harry Potter series by J.K. Rowling
I was a few years older than the target age group for Harry Potter, but I loved them anyways. They were a wonderful distraction and a much-needed source of hope from a long struggle with childhood depression I dealt with shortly before the first book came out.
Don't Sweat the Small Stuff … and it's all small stuff: Simple Ways to Keep the Little Things from Taking Over Your Life by Richard Carlson.
Reading this book helped me begin to sort out my thoughts when I worried about stuff that was either out of my control or not as serious as my brain was making it out to be.
On Writing: A Memoir of the Craft by Stephen King.
This is the most helpful book on writing I've ever come across. It's still something I return to every few years.
Click here to read everyone else's replies to this week's question. The image below is the list of upcoming prompts for this blog hop.