Hosted by That Artsy Reader Girl
For the sake of this post, I'm going to pretend like the Covid-19 pandemic is not happening since some of my hobbies aren't currently safe or even possible to do. Someday that will change, and for now I'll enjoy the rest of them.
Visiting museums
I especially enjoy art, science, and history museums, but I'll happily check out many other types of them as well. This might be teetering on the edge of bookish things, but the rest of my list will veer far from it.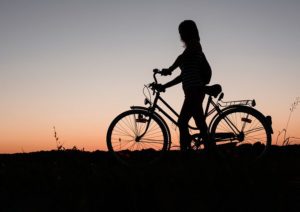 Bicycling
This is one of my favourite forms of exercise, albeit one I haven't done in a long time.
Swimming
There's something magical about propelling yourself across a creek, chlorinated pool, or small pond, especially when the water is so deep that my feet can't touch the bottom.
Nature Walks.and Picnics
Originally, I was going to call this hiking, but my definition of that term is taking a brisk walk in nature for an hour or two, maybe having a nice picnic, and then meandering home at possibly a slower pace than when I started out.
I have relatives whose definition of the term "hike" is walking 12+ hours a day for several days to a week (or longer) while carrying all of the food, water, and gear they need for that trip in a huge backpack.
So it's important to differentiate between their version of hiking and my own.
Free Festivals and Concerts
In ordinary times, Toronto has a multitude of free festivals, concerts, and other fun community events during the warm half of the year.
The awesome thing about events like these is that you can come and go as you please. You could hang out for half an hour, the afternoon, or even a full weekend in many cases. I love having that sort of freedom to enjoy as much or as little of an event as the weather and my other plans permit.
Trying New Vegan Restaurants 
No, I'm not vegan, but this is one of those types of restaurants that works quite well with my allergies and food intolerances. It feels wonderful to sit down and be able to order just about anything on the menu without a second thought. That basically never happens for me in omnivorous restaurants, so I'm  incredibly grateful for the existence of vegan culture and food in general.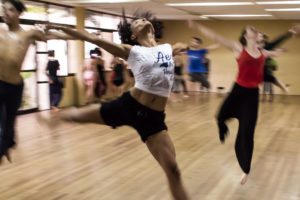 Dancing 
I was just starting to dip my toes into the possibility of taking dance classes when some people in Ontario started getting really sick last winter.
This is something I hope to return to once we have a Covid-19 vaccine and all is well again.
Weight Training
I'm currently taking a break from weightlifting while an injury heals, but this is a hobby I ordinarily really enjoy. It is so cool to see how the human body adjusts to more difficult workouts as well as how muscles grow and change over time.
Meditation
Social anxiety is something I struggle with at times. Getting and staying into a regular meditation practice helps me deal with this by not chasing after every anxious thought that leaps into my mind.