Hosted by That Artsy Reader Girl
I adore living in Toronto, but there are parts of all of these places that intrigue me. It would be cool to see them in person someday if it were safe and affordable to do so.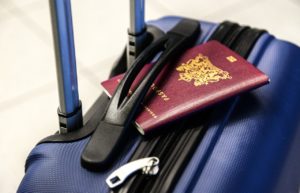 If I didn't mention a specific thing I wanted to do for the numbers on the list below, that means I'd want to talk to the locals to get their recommendations on the best restaurants, museums, parks, etc. before adding my own wish list to the agenda.
You can learn so much about other cities, countries, and cultures by listening to the people who live there and taking their advice on where to go and what to do.
If any of you ever visit Toronto once travelling for fun is possible again, I'd be happy to give you some suggestions of what to do here!
1. I Know Why the Caged Bird Sings (Maya Angelou's Autobiography, #1) by Maya Angelou
Location: Stamps, Arkansas
What I'd Do There: Soak up every ray of sunshine I can. I get the winter blues each year, so this would make a big impact on my life.
2. Kafka on the Shore by Haruki Murakami
Location: Japan (various cities)
What I'd Do There: Among many other destinations, I'd visit Rabbit Island.
3. The Namesake by Jhumpa Lahiri
Location: Calcutta, India
4. Dubliners by James Joyce
Location: Dublin, Ireland
What I'd Do There: Visit whichever castle Irish people think is the nicest one there.
5. Wild Swans: Three Daughters of China by Jung Chang
Location: Manchuria, China
What I'd Do There: See the Great Wall of China.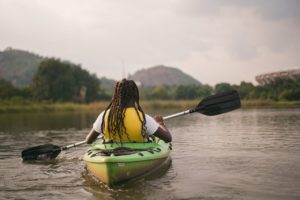 6. Half of a Yellow Sun by Chimamanda Ngozi Adichie
Location: Nigeria
7. In the Time of the Butterflies by Julia Alvarez
Location: Dominican Republic (various cities)
What I'd Do There: Visit the schools and other places that a relative of mine helped to build! He has a lot of experience with this kind of stuff and used to visit every year to help with various projects.
8. Nefertiti by Michelle Moran
Location: Egypt (various cities)
What I'd Do There: See the pyramids, of course!
9. The Inheritance of Loss by Kiran Desai
Location: Mount Kanchenjunga in the Himalayan Mountains of Nepal
What I'd Do There: Quietly enjoy the majestic mountains for a day or two before asking about specific places there to visit.
10. Like Water for Chocolate by Laura Esquivel
Location: Mexico