Hosted by That Artsy Reader Girl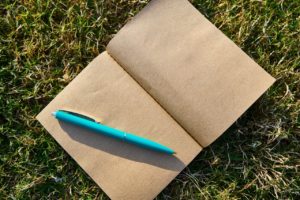 This post contains mild spoilers for a few books that were published years ago.
I've also decided that being deceased is no reason for an author not to answer a friendly question or two, but that is the extent of my necromancy abilities.
Author: Jean M. Auel
My Questions: What happened to Ayla's first son after she was permanently separated from him in the Clan of the Cave Bear series? Will you ever write a sequel about his life?
Author: Steven King
My Questions: What percentage of your family mealtimes are taken up by you asking your loved ones how they'd respond to increasingly bizarre scenarios you're dreaming up for future novels? Does Mrs. King enjoy these conversations? Do you ever censor yourself around any grandchildren you might have now?
Author: Octavia E. Butler
My Questions: How was the Parable series supposed to end? Did you ever consider hiring a ghostwriter to finish it?
Author: Angie Thomas
My Question: Can I be one of your beta readers if I promise not to breathe a word about it to anyone?
Author: Kevin Kwan
My Questions: Should I read Crazy Rich Asians before or after watching the film? What are your thoughts on the film version of your story in general?
Author: Malala Yousafzai
My Questions: Will you be writing more books for adult readers in the near future? What are your longterm plans for your life?
Author: Sarah Waters
My Question: What is your research process like? There are so many years between your books that I can only imagine how much time you spend researching every detail of the eras you write about!
Author: Paul Stamets
My Question: How many new readers did you gain after Mycelium Running was used for a Star Trek: Discovery plot?
Author: Neil Gaiman
My Questions: How would you describe your friendship with Tori Amos? Do you two let each other know in advance when you write about your friendship, or is it a pleasant surprise?
Author: Langston Hughes
My Question:  Would you write a poem about 2020 for us?