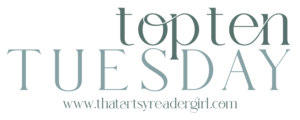 Hosted by That Artsy Reader Girl
As I've mentioned in previous posts, the majority of the books I review are self-published because I believe in supporting other indie/self-published authors as much as I possibly can.
Writing is hard work, and I am always respectful of the effort other authors put into what they publish.
All eight of these reviews have already been written and scheduled. If they're marked as tentative, that means that there is a possibility that particular review might be pushed back if another book fits better into that slot. When that happens, the original review will be published a few week to a month later on average instead.
I only have the time, energy, and space to review about four or five books each month here, and it can be hard for me to write effectively if a migraine flairs up unexpectedly. Therefore I like to have about a month of posts ready to go while leaving space to rearrange the order of things if, say, I find an excellent book about an upcoming holiday like Mother's Day that I want to publish that week instead.
At the moment, I've surpassed that goal by quite a bit.  Planning ahead makes life so much easier when you can do it!
I'd love to hear how far in advance all of you write your posts and reviews on average. Do you prefer to have a cushion of work to fall back on or do you write everything right before it's due to be published?
MARiiMO by Tyrel Pinnegar
My Review Publication Date: April 6
Blurb: This is the journal of Tammy Maheswaran, a reclusive roboticist living with undiagnosed autism. It documents the creation of Mariimo, a developmental robotics platform through which Tammy subconsciously externalizes her issues with isolation, anxiety, and touch. Upon the machine's activation, Tammy gradually begins to realize that in the act of constructing Mariimo, she's been unknowingly deconstructing herself.
The Sword and the Kestral by Shawna Reppert
My Review Publication Date: April 13
Blurb: Can a Renn-Faire falconer break an ancient family curse and make peace with the Lord of Forests?
The Trip to Nowhere by Stephanie Shaw
My Review Publication Date: April 20
Blurb: A broken marriage,
A lost love,
And nothing to lose.
When his wife confesses that she's pregnant for Cole's business rival, the news throws him into a downward spiral. Unable to face his life, he decides to go on a road trip alone. In the process, he uncovers the truth about a missing woman, an unborn child and a shocking family secret. He realizes too late that sometimes the past needs to be left in the past.
My Review Publication Date: April 27
Blurb: In this SciFi short story, an old mountain biker encounters aliens from another planet that rescue him after a fall. They cure his injuries but also restore his youth.Then they offer a similar gift to the entire planet, but with conditions.
Building Beauty by Rachel Eliason
My Review Publication Date: May 4 (tentatively)
Blurb: In the waning days of World War One, Alejandro Faidosky is sent to serve the Tsar in a distant corner of the Russian Empire. In the industrial center of Chelyabinsk, deep in southern Siberia Alejandro discovers a factory producing "automatons", clockwork robots. His job is to sculpt a robotic prostitute for the common soldier. "Of all the men in Mother Russia I must be the most ill equipped for this assignment" Alejandro moans to himself, but he must not let Major Dmitri know, and he must somehow build beauty.
Building Beauty is a coming out story set in Tsarist Russia and tinged with elements of science fiction. It is typical of Rachel Eliason's writing; an evocative and imaginative blend of reality and fiction.
Come in the Water by K.C. Hastings
My Review Publication Date: May 11 (tentatively)
Blurb: There's something in the lake, and I don't mean the giant catfish.
The Life and Lies of Danny Diaz by Andy Paine
My Review Publication Date: May 18 (tentatively)
Blurb: An ageing rocker, a journalist, and a small, seemingly inconsequential object. This is the tale of the greatest musical theft in history.
Such a small, seemingly inconsequential object. Yet for ageing rocker Danny Diaz, journalist Henry Lapthorne, and indeed the entire population, it is an object that has aided in the greatest musical theft in history, forever altering the historical landscape of music as we know it.
After years of wilful deceit, Danny's life has come full circle as he reaches out to the one man who forever doubted him, intent on telling his story, and finding peace with his past. For Henry, it is the story of a lifetime, an unbelievable tale of addiction, regret, and redemption. But can it possibly be true? Or is it just another ruse? Is this tale the fulfilment of Henry's career, or yet another deception in the decades long animosity between two men who know each other so well, and yet not at all.
Take Care of Your Body by Elton Gahr
My Review Publication Date: May 25 (tentatively)
Blurb: Frank is a new kind of personal trainer. The kind that switches bodies with the ultra rich so they can get the benefits of working out without the effort. But his new client has done the unthinkable, escaping with Frank's body while leaving Frank to answer for his crimes.
Now Frank has to track down his own body and force his client to return it before the FBI can catch him.