Hosted by That Artsy Reader Girl
Last year I used the Thanksgiving prompt to discuss Native American authors and books. This year I decided to share some of the things I'm grateful for.
Answer #6 mentions Covid-19, so feel free to skip it if that's a sensitive topic for you. I'm sending virtual hugs to everyone who has had their heart broken by this awful illness this year.
1. Canadian Healthcare
I grew up in the United States in a family that sometimes struggled to pay medical (and other) bills, so it blew my mind to immigrate to a country where you can make an appointment with your family doctor (or even a specialist) without ever having worry about how you'll afford to pay for that visit.
Canada definitely isn't a perfect country, but I love the fact that everyone here has the ability to get that suspicious mole/lump checked out or find out that they have high blood pressure/diabetes/other chronic health conditions before those diagnoses balloon into something life-threatening and very difficult to treat. I wish everyone on Earth had this same access to decent medical care.
2. Jana, Top Ten Tuesday, and You
Thank you, Jana, for hosting Top Ten Tuesday. I've met so many wonderful people through this blog hop, and I'm grateful for all of you.
3. A Quiet, Warm, Safe Place to Live 
4. A Kitchen Filled With Food
5. Clean Clothes and Comfortable Shoes
There are far too many people in this world whose basic needs aren't being met. I do what I can to help them and only wish I could do more.
6. My Parents Surviving Covid-19
Both of my parents caught Covid-19 this year. I am so grateful that they are still around. May next year bring a vaccine that will grind this illness to a halt.
7. The Internet 
How many of you remember what life was like before most people had access to the Internet? I do, and I'm glad we have ways to digitally reach out to one another during this pandemic. Life would be much sadder and more isolated if we were all stuck at home without it.
8. Humorous Pet Videos and Gifs
This list needs something silly on it.
Humorous animal content brings so much joy to my life. When my parents were sick earlier this year, I relied heavily on stuff like compilation videos of cute baby rabbits  to distract me while we waited for updates about their health.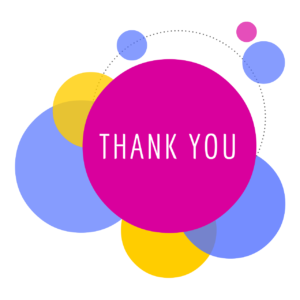 9. Front Line Workers
I deeply appreciate all of you. Thank you for working so hard to keep everyone healthy, safe, and stocked up on all of the necessities of life like food and medicine.
You are the true heroes of 2020.
10. Exercise 
A good workout does wonders for my mind and body!
11. Dairy-Free Treats
2020 has felt like it lasted a decade, so I'm sneaking one last item onto my list.
I love the fact that there has been a surge of companies offering dairy-free ice cream, cookies, chocolate bars, and more. These items used to be much harder to find, so it's marvellous to have such a big selection of them now when I want a treat.