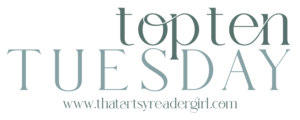 Hosted by That Artsy Reader Girl
Here is an assortment of library books I've borrowed recently and what I thought of them.
This list is random in the sense that I tried to pick a wide variety of genres and topics from the usual assortment of books that I borrow from my local library.
I also included tales that spanned the range from DNF to things I genuinely liked and would recommend to likeminded readers.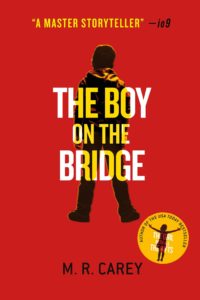 1. The Boy on the Bridge (The Girl With All the Gifts, #2) by M.R. Carey
Genre: Science Fiction, Horror (It was a cordyceps zombie story, to be specific)
What I Thought Of It: What a wild ride!  It was especially interesting to see how the various crew members got along while on their dangerous mission since there was quite the clash of personalities sometimes. This is a series that needs to be read in order, by the way, unless you enjoy being totally confused by everything that's going on. Hehe.
2. Prairie Fires: The American Dreams of Laura Ingalls Wilder by Caroline Fraser
Genre: Nonfiction
What I Thought Of It: This was a well-written deep-dive into Laura Ingalls Wilder's life. It included sometimes tragic stories about her childhood that she left out of the Little House books for a variety of reasons. I'd recommend it to hardcore fans of the Little House books who want to know more about this era. The writing was a little dense and academic at times, but it was worth it if you fit into this niche.
3. Small Joys by Elvin James Mensah
Genre: Literary Fiction
What I Thought Of It: I was looking forward to this one, but sadly couldn't get into the writing style or the slow pacing. It was a DNF for me.
4. The Secret Midwife by Katy Weitz
Genre: Memoir
What I Thought Of It: The stories themselves were quite interesting, but I was disturbed by the paternalism and sexism in the labour and delivery ward. For example, pregnant women were denied pain medicine even after asking for it repeatedly because the midwives didn't think they really needed it. Shouldn't the person giving birth be the one making that call? This was another DNF for me.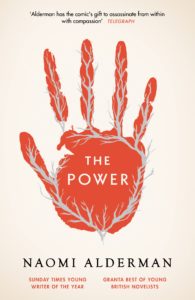 5. The Power by Naomi Alderman
Genre: Science Fiction
What I Thought Of It: I was not a fan of the writing style or character development. While I'm enjoying the show based on it, this was a DNF for me.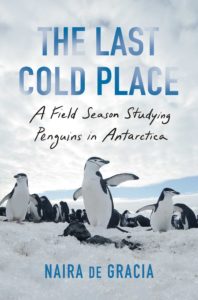 6. The Last Cold Place: a Field Season Studying Penguins in Antarctica Naira de Gracia
Genre: Science (Zoology)
What I Thought Of It: What a delightful read. It felt like having a conversation with the author in the best possible sense of that metaphor. Penguins are such interesting animals, and her passion for studying them shone through perfectly.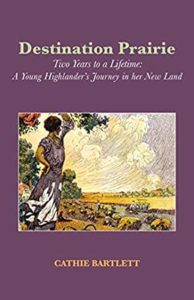 7. Destination Prairie by Cathie Bartlett
Genre: Literary Fiction, Romance
What I Thought Of It: The main character was a sensible, kind woman who worked hard and dreamed of better days. If she were real and lived in 2023, I would happily be her friend. I only wish the author had made this a longer work so that we could dive more deeply into all of the interesting plot twists as they sometimes felt rushed to me.