Hosted by That Artsy Reader Girl
It's going to be interesting to see how everyone responds to this week's prompt. I wasn't sure if I could come up with enough responses to justify participating this week, but luckily I did.
1. Sometimes the movie is better than the book.
For example, The Hobbit was a fantastic book. Peter Jackson's trilogy based on it was not something I'd ever watch again.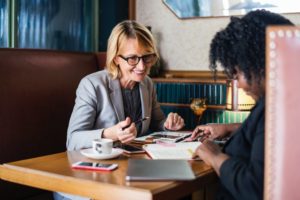 2. While I regularly seek out #OwnVoices stories, every author who is willing to do the appropriate research should feel free to create characters from any background or identity they wish.
Speaking as someone who is bisexual, it makes me so happy when mono-sexual authors write bi characters so long as they talk to people from my community about our experiences and listen to our feedback on how to create non-stereotypical characters if they have any questions about the appropriateness of their ideas.
The more representation we get, the better! I'd also love it if we could create a literary culture that expects inclusivity in every story and applauds authors who put the work in that is necessary to create fresh characters from a wide range of backgrounds.
3.Stalking and jealousy aren't romantic.
I see this a lot in young adult novels especially, but it bothers me when a young girl is harassed by a guy who knows she's completely uninterested in him. It's even more concerning when he continues to pursue her no matter how often she turns him down or tries to avoid him. Sometimes these "love interests" will also start telling her to stop talking to certain people, insist she dress a certain way, or make other big changes to who she is as a human being without her consent.
The thing is, this isn't romance. It's abuse. This is a totally unacceptable way for anyone to behave and should never be part of any romantic storyline…especially when it's written for teenagers who might not have enough life experience yet to catch these red flags if or when they pop up in real life.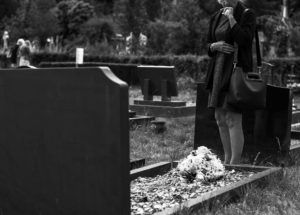 4.  Characters who die must stay dead.
I'm looking at you, super heroes and other inhabitants of graphic novels.
Exceptions to this rule include ghosts, zombies, and vampires, but  character can only be one of them. If they take this path, they should be exactly as dangerous as all of the other ghosts, zombies, or vampires out there.
I have no interest in the "true love makes it safe to kiss a creature that wants to eat me" trope. If a character is a monster, let them be a proper monster.
5. Short books are better than long ones.
There are exceptions to this rule, of course, but in general I believe it's better to leave the audience wanting more than to turn what could have been a tightly-written 200 page novel into a 400+ page monstrosity.
I do not need dozens of pages of descriptions of the flora and fauna of a universe in the vast majority of cases. Give me the basic rundown of how that world is different from the one I live in and let my imagination fill in the gaps. It's so much nicer to get straight to the plot than it is to wade through what I think of as unnecessary descriptions.
6. Proselytizing books are unhelpful.
No, this isn't about any particular religion, ethical stance, or philosophical belief. I don't care what point the author is trying to make or even if I happen to agree with them. Books should never be used as an excuse to sermonize.
They should be used to, you know, tell a story and entertain their audience. By all means introduce a sympathetic character who happens to be on your side of issue X if it happens to genuinely fit the storyline, but always stay focused on developing the plot and characters instead of pressuring the audience to join you in your love of big, purple hats or personal vendetta against cilantro.
7. Hype is like a drug
I tend to be cautious about books that are heavily hyped up. If they're still receiving glowing reviews six months or a year after they are published, I will start to take the overwhelmingly positive response to them more seriously.
This isn't to say that I avoid reading books that have overwhelmingly positive reviews, only that I try to temper my expectations if the response to them feels too good to be true.
8. Excessive slang makes novels feel dated before their time.
In no way do I expect characters to speak formal English all the time, but will we remember what TBF or honey wagon means 20 years from now? If every single scene in a book is filled with slang terms that are only a few months or years old, it makes me wonder if people will still find it readable in the future.
9. Some love triangles should have unconventional endings.
Love triangles would be rare if I had my way. In my opinion, they're overused and often take up space that would be better allotted to resolving the main conflict. If they're going to keep existing, why not wrap them up by:
Everyone turning out to be polyamorous
The main character choosing to keep dating around instead of picking from their first two options
The two love interests deciding to date while the main character ends up happily alone
All three characters finding partners who are better matches for themselves elsewhere
Everyone ending up happily single for now (or forever)
The main character picking one person for a romantic, committed, asexual happily ever after
I believe we need much more diversity in what is counted as a happy ending in tales that decide to make love a conflict.
10. Most stories should not have romantic subplots at all.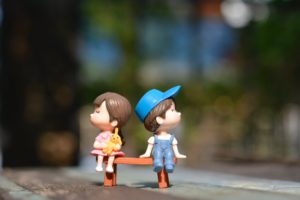 This might be my most unpopular bookish opinion of all, but I've grown weary of how often characters in non-romance genres suddenly end up in relationships when they have more pressing concerns in their lives like running from a hoard of zombies or figuring out who the killer really is before they become his next victim.
Look, I've been happily married for years. Romance and love are incredible experiences…but there are many other equally thrilling things to explore in fiction and in real life.
I dislike the cultural pressure that is placed on folks to be married or in a longterm romantic relationship regardless of whether that's something they actually desire in the short term or long term.  I feel like making every character have a love interest only makes this pressure more intense.
Despite the occasionally critical things I've had to say about romantic plots today, I am in no way opposed to them in general. I simply wish it were as common for characters to be asexual, demisexual, polyamorous, or even simply too focused on building a career, dating around, or fighting the undead to settle down right now as it is for everyone to pair off by the final scene in so many of the books out there.