Hosted by Long and Short Reviews.
Now that you all know about the fictional places I would like to visit, it's time to take the opposite approach to this question. Here is my list of places I've read about in stories but would never want to see for myself. To see how everyone else responded to this question, click here.
1. Neverland.
This world's dark side was something to be reckoned with. As much as I'd like to meet (some of) the Lost Boys and get to know fairies, I'd have to give this trip a hard pass. It seems like there would be far too many ways for things to go terribly wrong during it.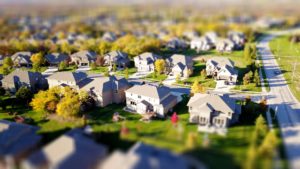 2. The Town of Stepford from "The Stepford Wives."
I've never read the book, but I somehow managed to start watching the movie version of this tale without realizing the twist ending. Figuring out why all of the women in Stepford were perfect was terrifying! I legitimately had a nightmare or two about the same thing happening to me that happened to them. (And I'm purposefully being a little vague here in case any of you aren't familiar with this story).
So, no thank you. I'd never want to visit Stepford, not even for an afternoon.
3. Community.
More specifically, I'm referring to the seemingly-perfect place Jonas lived in Lois Lowry's "The Giver." She did an excellent job of making it sound like a utopia in the beginning, but the price people had to pay to live in a society where there was no hunger, war, or pain was far too steep for me.
4. Azkaban.
There are loads of places in the Harry Potter universe I'd love to visit. A prison filled with Death-Eaters is definitely not one of them.
5. Mordor.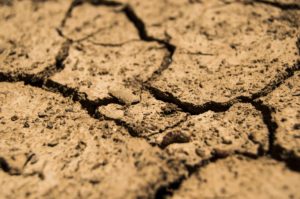 Honestly, why would anyone actually want to go to Mordor if they didn't have to? Just reading the descriptions of this barren, volcanic wasteland in the Lord of the Rings was more than enough for me.
6. Anywhere in, near, or within shouting distance of Game of Thrones. 
I tried to read the first book in this series once. The first scene introduced characters who were then killed off a few pages later if my memory is correct. Based on what I've heard about the rest of this series, that is par for the course for this universe.
As much as I enjoy dragons and the fantasy genre in general, I truly wouldn't want to visit a place where people die so regularly.
7. The Overlook Hotel. 
One of the first horror novels I ever read was Stephen King's "The Shining." Let's just say that I've been a little frightened of hotels ever since then, especially when you're walking down their corridors late at night and alone even if their architecture is beautiful.
I can't wait to see how all of you answered this question! Here's the list of upcoming prompts for anyone who is curious.