Hosted by Long and Short Reviews.
Click here to read everyone else's replies to this week's question and here to see the full list of topics for the year.
Did anyone else find this week's prompt a bit challenging?
I live a peaceful life that honestly wouldn't fit in well with dramatic, high-action stories.
Here are a few films and books about quiet, introverted, bookish people that remind me of myself.
William Thacker from the romantic comedy Notting Hill
Why: The main character owns a bookstore and is bashful about publicity. I enjoyed working in a bookstore years ago and also try to avoid the spotlight.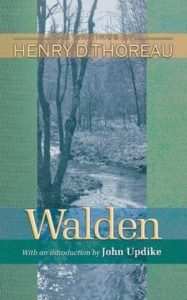 Walden by Henry David Thoreau
Why: I love spending time in nature, whether that is by taking a brisk walk/hike, bird watching, or sitting quietly and observing what is around me. Like Thoreau, I also like going back home and enjoying my share of creature comforts at the end of the day.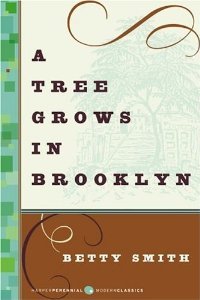 A Tree Grows in Brooklyn by Betty Smith
Why: Francie and I both grew up in working class families that highly valued formal and informal education. Having extra money does makes it easier to raise children, but you can still give a kid a wonderful life on a tight budget if you focus on what's important.
Detective Rosa Diaz from the sitcom Brooklyn Nine-Nine 
Why: Rosa and I are both private people who steer clear of office gossip and politics. We'd much rather get the work done as quickly and accurately as we can.