Hosted by Long and Short Reviews.
Click here to read everyone else's replies to this week's question and here to see the full list of topics for the year.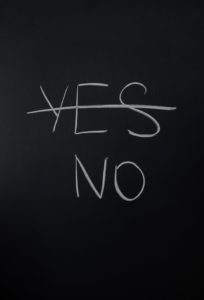 Saying no to people is my greatest weakness. Sometimes I also have trouble reinforcing boundaries with people who won't take no for an answer.
This is tied into my strong desire for peaceful interactions and my belief that there is a solution for every conflict out there.
Due to that, I do have a tendency to err on the side of peacemaking at times when I should be sticking up for myself better instead.
I'm working on changing this part of my personality.
It's hard!