Hosted by Long and Short Reviews.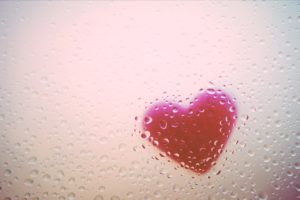 Click here to read everyone else's replies to this week's question and here to see the full list of topics for the year.
My comments on certain blogs do not seem to be going through for reasons I haven't been able to ascertain. If you don't see reciprocal comments on your site, that is why. I am doing my best each week to say hello to everyone! 
There are so many different ways to show someone you love them!
Here are a a few of my personal favourites. All of them are assuming that the person in question actually enjoys these things, so do tweak them as needed if, say, the people in your life prefer going to a basketball game to taking a hike or would be embarrassed if you praised them in front of other people!
Stop and truly listen to what they're saying.
Cook or bake something you know they love.
Fix their broken cell phone (or leaky faucet, or squeaky door, or anything else you might know how to fix).
Change the oil in their vehicle for them.
Take them on a nature walk and picnic.
Compliment them on something you generally don't think to mention.
Give them a big, warm hug.
Send them a funny Internet meme, article, or video about a topic they love.
Surprise them with a few uninterrupted hours of your time, and let them decide how you'll spend those hours together.
Tell a heartwarming story about something wonderful they said or did.
Invite them out for coffee and a donut.
As an added bonus, most of these ideas are either very inexpensive or won't cost you a single penny.