Hosted by Long and Short Reviews.
Click here to read everyone else's replies to this week's question and here to see the full list of topics for the year.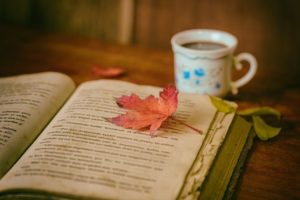 Yes, I changed the topic a little this week because I'm firmly on the side of rereading books.
Rereading books is something I tend to do in spurts. I'll either do a lot of it or not much at all, and my reasons for doing that are simple.
Reason #1: There's something deeply comforting about stepping into a story when you already know what's going to happen to it. This is even more true when life is uncertain or when I'm feeling worried or sad about something.
Reason #2: Sometimes I pick up on things I didn't remember about the characters or plot before, especially if its been a long time since I read that particular story. It's such a warm feeling to realize that you either missed out or forgot about a small part of the storyline that makes the whole thing feel even better.
Reason #3: Rereading is like visiting an old friend and reminiscing about the adventures you had years ago. The familiarity of taking that trip down memory lane makes me smile.