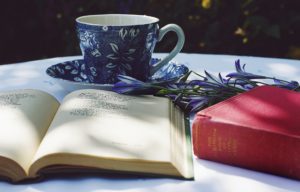 In January of 2013, I began blogging once a year about everything I'd read that previous year.  This tradition began when my dad asked me how many books I've read in my entire lifetime.
I couldn't begin to give him an answer to that question, but it did make me decide to start keeping track from that moment forward. The previous posts in this series are as follows: 2019, 2018,  2017, 2016, 2015, 2014, and 2013.
Over half of the books I read in the average year are for a review site that I volunteer for under a pseudonym. I always omit those titles from this post for obvious privacy reasons.
2020 was a below average reading year for me, even more so than 2019. This was particularly noticeable when it came to the sci-fi and fantasy genres. I started so many books that I never ended up finishing due to *gestures tiredly at the countless emotionally draining moments of this year that all of us are already keenly aware of.* 
For some reason, nonfiction was an easier read for me this year in general. I've included links below to the few SFF novels I not only finished but blogged about.
Biographies, Autobiographies, and Memoirs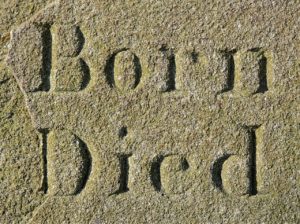 "Mrs. Beaton's Question: My Nine Years at the Halifax School for the Blind" by Robert Mercer
"Republic of Shame: How Ireland Punished 'Fallen Women' and Their Children" by Caelainn Hogan
"Gay Like Me: A Father Writes to His Son" by Richie Jackson
"Rosemary: The Hidden Kennedy Daughter" by Kate Clifford Larson
Fiction
"The Pull of the Stars" by Emma Donoghue
History
"A Good Time to Be Born: How Science and Public Health Gave Children a Future" by Perri Klass
"How the Other Half Lives: Studies Among the Tenements of New York" by Jacob Riis
"Epidemics and Society: From the Black Death to the Present" by Frank M. Snowden
"Nobody's Child: A Tragedy, A Trial, and a History of the Insanity Defence" by Susan Vinocour
Science Fiction and Fantasy
"Greenwood" by Michael Christie
"The Ghost Child" by Sonya Hartnett
"Everfair" by Nisi Shawl
"The Deep by Rivers Solomon
"The Emissary" by Yoko Tawada
"Silver in the Wood" by Emily Tesh
Science, Health, and Medicine 
"Zombies Run!: Keeping Fit and Living Well in the Current Zombie Emergency" by Naomi Alderman
"The Great Indoors: The Surprising Science of How Buildings Shape Our Behaviour, Health, and Happiness" by Emily Anthes
"The Turnaway Study: Ten Years, a Thousand Women, and the Consequences of Having – Or Being Denied – an Abortion" by Diana Green Foster, Ph.D.
"High Risk: Stories of Pregnancy, Birth, and the Unexpected" by Chavi Eve Karkowsky
"Natural: How Faith in Nature's Goodness Leads to Harmful Fads, Unjust Laws, and Flawed Science" by Alan Levinovitz
"Big Chicken: The Incredible Story of How Antibiotics Created Modern Agriculture and Changed the Way the World Eats" by Maryn McKenna
"Overkill: When Modern Medicine Goes too Far" by Paul A. Offit
"Monarchs of the Sea: The Extraordinary 500-Million-Year History of Cephalopods" by Danna Staaf
"Kindred: Neanderthal Life, Love, Death, and Art" by Rebecca Wragg Sykes
Sociology and Psychology 
"The Kids Are All Left: How Young Voters Will Unite America" by David Faris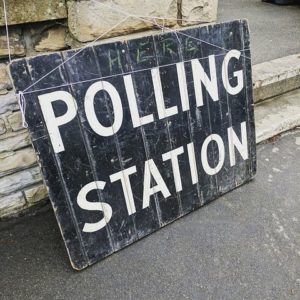 "The Narcissist in Your Life: Recognizing the Patterns and Learning to Break Free" by Julie L. Hall
"Wintering: The Power of Rest and Retreat in Difficult Times" by Katherine May
"The Polyamory Breakup Book: Causes, Prevention, and Survival" by Kathy Labriola
"Librarian Tales: Funny, Strange, and Inspiring Dispatches from the Stacks" by William Ottens
"Cynical Theories: How Activist Scholarship Made Everything About Race, Gender, and Identity" by Helen Pluckrose
"Strange Situation: A Mother's Journey into the Science of Attachment" by Bethany Saltman
"Learned Hopefulness: The Power of Positivity to Overcome Depression" by Dan Tomasulo
How were your reading habits affected in and by 2020? Have we read any of the same books this year?