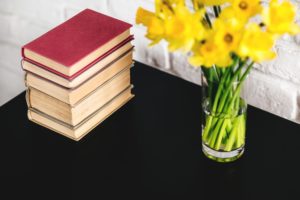 I haven't been reading many books lately. It started last month when I went on vacation to someplace warm and sunny. Ontario is such a dark and cold place during the winter that I wanted to spend as much time as I could in the sun during that week without getting burned or tanned.
As is usual for my vacation habits, most of the reading I did consisted of visiting social media and checking out blog posts and short articles on my RSS feed.
Now that I've been back home for a couple of weeks, I've noticed that I still don't have the desire to jump back into my normal reading habits. That's okay. This happens occasionally.
You see, I spend a great deal of my reading time in the science fiction and fantasy genres. The interesting thing about staying so closely connected to a couple of genres like that is how easy it is to spot and predict patterns in them after a while. There have been multiple times when I've been able to correctly guess what the entire course of a story will be after finishing the first scene in it.
Part of this is due to the fact that readers expect certain things from their favourite genres. If a character mentions the existence of a long-lost magical amulet on page one, any writer worth his or her salt is going to make sure that amulet shows up again  later on in the storyline.
I've spent so much time in these genres that I've become well-versed in the numerous tropes that exist in both of them. I also know how their various types of storylines generally flow and can pick up on authors who decide to buck those trends pretty early on.
These are all things I'm saying with love for the science fiction and fantasy genres. This happens in every other genre out there, too, and it's not a bad thing. There's something reassuring about knowing that, unless you've stumbled across one of those rare authors who has put a lot of work into purposefully disrupting these conventions, the chosen one is going to prevail in the end no matter how dire his or her predicament may seem right before the climax.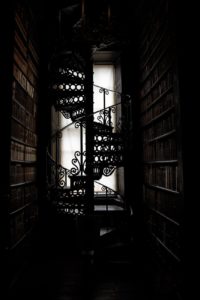 The nice thing about reading breaks is that they give you a chance to step away from these patterns if you also tend to stick to the same genre(s) with every new title you pick up. Sometimes my breaks are short and punctuated by a stack of non-fiction books about history, food, medicine, or other topics I find appealing. Other breaks find me not reading any full-length books at all or visiting portions of the library that I typically skip over altogether.
Some of the book-lovers I know have never talked about their need to take breaks from reading. I don't know if this is because they're always interested in starting something new or because they simply don't mention it when they wait a while between finishing one book and starting the next one.
It would be interesting to somehow gather statistics on this, don't you think? Oh, the things I could do with that data in Numbers. There would be more pie charts and graphs floating around in there than you could shake a stick at.
Fellow readers, do you ever take reading breaks? If so, how often do they happen? What do you do when you're not immersed in your favourite genre(s)?