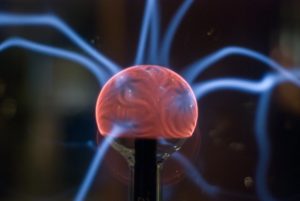 Last August I blogged about the science fiction and fantasy books I'd recommend for elementary, middle school, and high school students. Today I'm talking about science fictions books I'd recommend to adults who have never read anything in this genre before. Next Thursday I'll be blogging about books in the fantasy genre that I think every adult should read.
While science fiction and fantasy are typically grouped together in the SFF genre, there are enough differences between the two of them as far as storytelling goes that they deserved to have separate posts.
I focused on a few different criteria for this week's list. The books I recommended obviously needed to be completely understandable to someone who has no idea what the tropes or common themes of this genre are. That criteria alone was a little tricky to meet, but I think I did a pretty good job of picking tales that didn't use a lot of jargon.
Many sci-fi novels include jokes or subtle references to other, older works. As much as I love what's happening with modern science fiction, I honestly do think that the classics are the best place to begin because of how influential they are and how often they are still referenced in books that were published decades later.
I also quickly developed a preference for short stories while I was working on this list. It's much easier to convince someone to devote 15 minutes to reading something short and sweet than to hand them a 400 page book that may take weeks or months to finish. All of the short stories on this list are available to read for free online, and I've provided links to them below.
Rain, Rain Go Away by Isaac Asimov.
This is a deceptively simple short story about a group of people who are waiting for the rain to stop. The twist ending is something I adored the first time I read it, and I hope it will appeal to new readers as well. I wasn't able to get a picture of the cover for this one because it was published as part of an anthology years ago and I couldn't get the cover for that book to load into this post.
The Ones Who Walk Away from Omelas by Ursula K. Le Guin.
What would you do to live in an utopian society? I loved the way this short story forced its audience to think hard about that question. There is so much more I want to say about it, but everything else I could add would give away spoilers.
Frankenstein by Mary Shelley.
I'm always surprised by how many people have heard of this book but never actually read it. If someone is in the mood to dive into nineteenth century horror and science fiction, this is the perfect place to start. Yes, the pacing is much slower than what you'd typically read in 2017, but with that slower pacing comes many opportunities for the author to painstakingly explain why Victor Frankenstein created his monster and what happened once it came to life.
Brave New World by Aldous Huxley.
This book was the blueprint for many future dystopian novels, including Oryx and Crake which I will be discussing below. It covers everything from the horrors of being monitored by your government in every moment of your life to what happens when science figures out how to alter the intelligence of large portions of the population. I especially enjoyed the sections that showed how scientists reduced the intelligence of fetuses that were not destined to become the leaders of their society.
Fledgling by Octavia Butler.
I'd make this entire list out of Octavia E. Butler's books if I could. (Maybe someday I'll devote a post specifically to her?)
She is such a creative writer, especially in this tale which is neither as heartwarming as you'd expect a story about a child to be nor as as chilling as you'd expect vampire fiction to be. The beautiful tension between those two concepts is one of the many reasons why her tales are such an excellent introduction the this genre.
Oryx and Crake by Margaret Atwood.
One of my favourite parts of the science fiction genre is general is how it gets readers to pay attention to critical social, political, and scientific issues by framing them as fiction and allowing the audience to draw their own conclusions about other ways to interpret those scenes.
Oryx and Crake is the introduction to the MaddAddam trilogy, and I was mesmerized by it from the very first scene. After a single man destroyed the entire world, the small handful of remaining characters had to figure out how to survive in a society where genetically-engineered organisms and crumbling buildings are really all that's left of humanity's legacy. The science in this tale is at times wacky, frightening, and mind-blowing. It is a must-read.
The Sparrow by Mary Doria Russell.
Many books about humans meeting aliens assume we will have the upper hand. This is one of the ones that doesn't, and that made it even better than it otherwise would be. The other reason why I'd recommend it to newcomers to this genre is that it was very good at asking philosophical questions about everything from what it means to be human to what we might be able to expect if we ever met another sentient race.
All Summer in a Day by Ray Bradbury.
I know I've recommended this before in a Suggestion Saturday post, but I had to give it some attention again. The science fiction elements in this story weren't actually mentioned right away, and if you blinked you might have missed them entirely until they were talked about again.
Somehow the subtle nature of that part of the storytelling made the ending even more satisfactory.
The Lottery by Shirley Jackson.
This wasn't a friendly piece of science fiction, but it is an important one. My favourite high school English teacher assigned this to us. I don't remember what she said about it after we read it, but I do remember how disturbed I was by the way this society was set up.
Y: The Last Man by Brian K. Vaughan.
There are many fantastic graphic novels out there, but this is the best one I've read yet. The idea of being the last man – but not the last human – on Earth fits so nicely into the science fiction genre, especially once the main character realized what had happened and began to figure out what to do with his life from that point forward.
What do you think of my list? What have I missed?  I'd love to hear your thoughts on it on Twitter today.