Autonomous sensory meridian response (ASMR) is a calm tingling sensation that some people feel at the back of their their scalp and down on other parts of their body after being exposed to certain types of auditory stimuli.
ASMR is used for relaxation purposes. There are many videos about it floating around on Youtube and other places. I'll share one at the end of this post for anyone who would like to try it for themselves.
It's similar to many forms of meditation in that you remain with your eyes closed still during it. One of the side effects of this phenomenon that I find particularly helpful is how much it encourages listeners to focus on everything that's happening in this particular moment without thinking about the past, the future, or anything else that might make your mind wander.
A friend of mine introduced me to ASMR a few years ago. I was a little confused and skeptical about what it was and how it worked at first, but once I found the right type of stimulus this quickly became one of my favourite things to do on days when I need some extra help relaxing or clearing my mind.
Honestly, I wish I'd known about it decades ago. It's not every day I discover something quite this useful even though there's still so many things we don't know yet about how it works or why some people are so much more sensitive to ASMR than others are.
My goal for this post is to spark the curiosity of anyone who would wants to learn more. If nothing else, I'd like everyone to know that ASMR exists and that it can be an excellent relaxation tool.
It's Not Yet Well Understood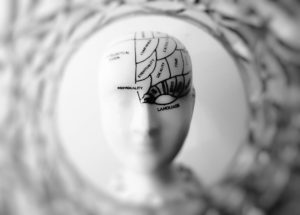 This is normally the part of a post like this one where I'd talk about the science behind ASMR. I always enjoy figuring out why specific practices do or don't work well on the human body. Right now there are far more questions about ASMR than there are answers. Like Synesthesia was in the 1990s, this is something that is very poorly studied or understood by the scientific community as of now.
It could be that it will be turn out to be something akin to the placebo effect. Maybe everyone who thinks they feels pleasurable tingles at the back of their head when they hear specific sounds will someday learn that it was their own mind accidentally tricking them.
I think it's more likely that we'll discover some sort of slight brain difference in those of us who can feel these things, but there's always the possibility that the studies currently being conducted on this phenomena will turn up nothing of note at all about it. Only time will tell. If or when I hear more about this, I'll write an update post.
It Can Be a Helpful Mindfulness Tool
I take a pragmatic approach to matters such as these. While we're waiting for studies to be done on ASMR in an attempt to study it in detail, I believe that there can be merit to using things without understanding how they work. This is even more true for free, non-drug home remedies that don't appear to have any negative side effects.
I'm not a doctor, and I'll never give anyone medical advice. What I can say is that ASMR is one of the tools I use on days when mindfulness doesn't come easily to me. There is something about concentrating on the gentle sounds of a Youtube video rather than on whatever  it is that's bothering me that makes it easier to live in the moment than it would if I attempted to live in the moment in pure silence.
It's Relaxing
Honestly, who doesn't love relaxing experiences? (Now that I've typed that, I'm half-expecting someone to pop up in the comment section to explain why they actually find relaxation stressful for some reason I haven't thought of yet).
The beautiful thing about listening to these types of videos is that they don't require any special equipment or training from their audience. Anyone who has somewhere quiet to sit or lie down can participate in them and hopefully feel the same sorts of pleasant and relaxing sensations that I and many other folks have experienced.
There's nothing quite like reaching the end of an ASMR video, opening my eyes, and realizing just how relaxed I am from it. When I'm listening to one of these role-playing exercises, the only thing on my mind is concentrating on the voice of the person narrating it or on the other sounds they're making into the microphone.
It Feels Nice
When I listen to the right kinds of ASMR videos, I eventually feel a tingling sensation at the back of my head that gently travels down my face and neck to my body.
No, in case you were wondering, this isn't a sexual sensation. I'd compare it more to the feeling that can come from getting your favourite kind of massage from a massage therapist who knows exactly when to work out a knot in a sore muscle versus when to gently rub your shoulders or back instead.
It's simultaneously soothing and invigorating. I end every ASMR session feeling like a million bucks.
It Doesn't Work for Everyone (but It Might for You!)
The only way to know is to try.
If or when you do give ASMR videos a shot, be sure to look at a variety of different types. Some of them – the food ones, for example –  don't do anything for me at all.
It may take some trial and error, but I think of that as a positive thing. Like many other things in life, you might succeed the second or five or tenth time you try instead of the first one.
An ASMR Sample
Hair brushing and cutting ASMR videos happen to be my all-time favourite. I adore getting my hair cut and gently rubbed in real life. Apparently, that spilled over to my online preferences as well.
If the video below doesn't do anything for you, keep trying. There are ASMR videos out there that featuring whispering, eating, slow movements, crisp sounds, and many other types of stimuli that might be right up your alley.