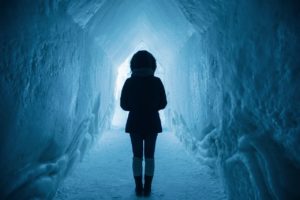 Last year I interviewed spring and autumn. Today I'm back with an exclusive interview with winter!
I'll conclude this series with an interview with summer later on this year…that is, assuming winter eventually decides to concede their post.
Winter: Hey, I heard that!
Lydia: My apologies. I didn't think you'd join us quite so soon.
Winter:  Well, I was a little tardy showing up this year. And spring did warn me about you. 😉
Lydia: Heh, I heard a few things about you from spring as well. How have you been?
Winter: Things are changing rapidly for me. I'm sure you've all noticed how winter is different than it was in generations past.
Lydia: Yes, we sure have. How has climate change affected your work? It sure seems like your season has changed the most as a result of it so far.
Winter: I've noticed the same thing. Of course there have been shifts in our patterns in the past, but never this severe or rapid. It's one thing to switch off duties with spring or autumn during the transition periods, but now it's happening in the middle of my shift!
Lydia: That must make managing the weather pretty tricky.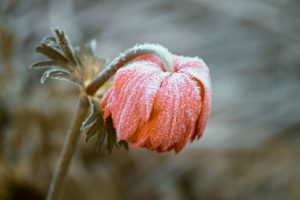 Winter: It sure does. Sometimes I wonder if I'm even finally going to meet Summer one of these days. Spring and summer say we have oddly similar personalities.
Lydia: Hopefully, that won't happen. Summer has been dealing with extreme temperatures, too.
Winter: What, you don't want a heatwave and a blizzard in the same day?
Lydia: As tempting as that would be in the heat of August, I think the plants wouldn't like that.
Winter: Well, I don't like the plants!
Lydia: Wait, what?
Winter: I'm totally joking there. I forget that not everyone gets my frosty sense of humour.
Lydia: Okay, good. I was quite surprised for a second.
Winter: I'm not actually supposed to know the plants. Most of them die or hibernate by the time I show up, and the few stragglers left aren't the best conversationalists.
Lydia: Does this mean all of the seasons are able to talk to the plants?
Winter: Yes, but humans weren't supposed to know that. Forget I said anything.
Lydia: No worries, I won't press the issue, but I'm going to keep this in mind for my conversation with Summer.
Winter: Just don't tell them I said anything. Proprietary secrets of the trade and all. So what else do you want to know?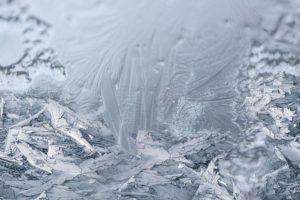 Lydia: What can you tell me about Jack Frost?
Winter: He moved to Alaska recently for the balmy weather, but he's still keeping his main home in the North Pole.
Lydia: That's fascinating. Do you speak to him often? How would you describe your relationship with him?
Winter: He's a serious, hardworking guy, but I know almost nothing about his personal life. You should interview him after you've talked to summer.
Lydia: I'll do that! Thanks for stopping by, winter. This conversation has been very illuminating.
Winter: The pleasure is all mine.