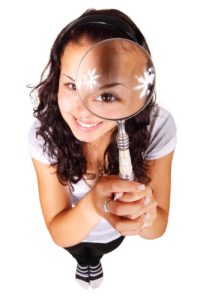 This blog has seen a surge in visits over the past two months. Welcome, new readers! It's nice to meet all of you. I thought I'd answer some of the questions that some people typed into search engines in order to find this site. Hopefully, the things you might have been wondering about will be included in the list below. If not, feel free to leave a comment below and I'll answer you directly.
Lydia Schoch Toronto
Yes, that is my name and I do live in Toronto. I've never met anyone else with this name, so the probability that you've found the correct Lydia is quite high.
Lydia Schoch Universalist
No, I am not a Universalist. I'm an Apatheist/Atheist who takes a strong live and let live approach to life, so it's rare for me to mention it at all. As long as someone isn't using their beliefs – or lack thereof – to harm others, it doesn't matter to me what label they apply to themselves. Genuinely good, kind people can be found everywhere.
I'd much rather discuss more interesting things like:
Alphabetizing and why it makes lists, and life itself, so much better
Anthropology
Astronomy
Books, especially non-fiction and science fiction
Fitness
How to properly pronounce the word gif
Mindfulness
Nutrition
Rabbits
Reboots and what people think of this entertainment industry trend in general
Social justice
Writing
Aunt Lydia
I am an aunt, but if you're a fan of The Handmaid's Tale I am not and never will be that Aunt Lydia. Based on the fact that I'm also bisexual, the Republic of Gilead would either turn me into a Handmaid or do away with me entirely if they spread into Canada.
Bruce Gerencser
Bruce is a prolific blogger and old family friend.
If you enjoy discussing politics, religion, or photography, his blog might be right up your alley. He's a talented writer and a good egg.
The ethics of museums
Y'all, I wrote one post about this topic almost nine years ago. I never broached it again, and yet I keep getting hits from people wanting to know if museums should store mummies in them or what these institutions should do when they find out that some of their prize artifacts were stolen from other cultures.
At this point, I'm wondering if I should write a whole series of posts on the topic? People really seem to like it.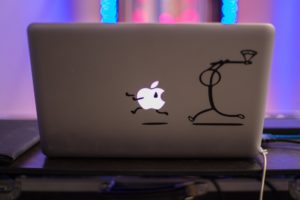 The ethics of consuming animal products
This is probably happening as a result of a post I wrote eight years ago about animal products. Once again, it was the only thing I ever wrote on the topic, and I still have all sorts of mixed feelings about what I should or shouldn't eat.
(I have no opinions about what others do or don't eat. It's hard enough to figure out my own diet, so you'll get no judgement or advice from me!)
While I'm definitely not nutritionally organized enough to claim any sort of label, I do often finding myself choosing bean dishes over meat ones for health reasons.
Beans are full of all sorts of vitamins and minerals that many of us don't get enough of. Since I have a few food allergies and intolerances to work around when planning meals, this is a nice way to make sure I'm getting all of the calcium and other nutrients I need.
What kind of places are noisy and crowded
Anyplace you need to visit quickly to buy or pick up that one thing when you're already running late
Big, urban malls
Concerts
Emergency rooms, walk-in clinics, hospitals, and medical waiting rooms in general
Parades, festivals, and food fairs
Service Canada Centres (where Canadians go to renew their health cards, passports, etc.)
Some people's innermost thoughts
Sporting events
Is Mama Imelda alive?
This site is spoiler-free, so you'll have to watch Coco for yourself if you want the answer to that question.
If you're also a blogger who pays attention to the analytics of your website, what is the funniest or most interesting search term that someone has used to find it recently?