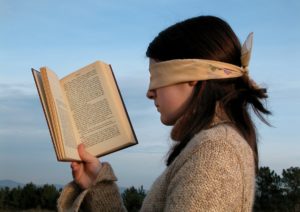 Here is this week's list of short stories, articles, and other links from my favourite corners of the web.
How Reading Rewires Your Brain for More Intelligence and Empathy. I wonder if more intelligent and empathic people have a higher chance of finding pleasure in reading, too?
The Sorrow and Shame of the Accidental Killer. Wow, what a story. It must be excruciating to live with that much guilt over something you didn't do on purpose and would give anything to fix.
On Presumed Innocence, Believing Victims, and Keeping the Legal Balance via CeeArrBookNerd‬. This is one of the most important articles I've read this week. I can't agree with it more.
My Mum – from Schizophrenia to Dementia in 60 years via AmandaGreenUK‬. When one member of a family is mentally ill, it can affect everyone one around them. This blogger's story was quite interesting.
First Evidence That Online Dating Is Changing the Nature of Society. This was fascinating. For any of my readers who don't already know this, I met my spouse online.
Minimalism and Emails via WriterDann‬. Oh, I really need to start doing this. My inbox always gets stuffed.
From Why Are More American Teenagers Than Ever Suffering From Severe Anxiety?
Jake was right — his parents didn't understand. Jake didn't really understand, either. But he also wasn't good at verbalizing what he thought he knew: that going to school suddenly felt impossible, that people were undoubtedly judging him, that nothing he did felt good enough. "All of a sudden I couldn't do anything," he said. "I was so afraid."
From Don't You Worry, You Aliens:
There isn't a virus. He's pretty sure of that. The radio, when the BBC news had come back every day for a week, before ceasing once more, had mentioned rumours of a virus motivating some of the big "refugee trains" that had got stuck in the West Country. But nobody who'd left from round here had been ill. Nobody who'd come through had been ill.