Hosted by Long and Short Reviews.
I'd never tell a kid that they must read a specific book. Just because a story was meaningful to me at a certain age doesn't mean every child or teenager would want to read it then. People grow at different rates, and we obviously all have different interests as well.
What I would do is leave copies of these books lying around where little, and not-so-little, hands can reach them. My hope would be that young people would eventually read these titles whenever they were ready for them.
The Little Prince by Antoine de Saint-Exupéry
The full meaning of this story didn't become clear to me until I was an adult, but I think it's message about valuing love, friendship, and beauty over the mindless accumulation of material possessions is something that should be introduced to everyone early on in life.
The Velveteen Rabbit by Margery Williams
I'd like to confess that I've never been able to read this story without wiping away a tear. It's such a beautiful, timeless story. When I became an aunt years ago, this was the first book I bought for our nephew. I wanted him to have the opportunity to enjoy it just like I did!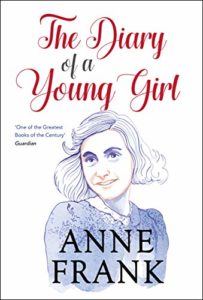 The Diary of a Young Girl by Anne Frank
When I was a kid, I didn't like the units my teachers had us do on World War II every year because of how much time we spent studying a war that I struggled to understand.  I had a great deal of sympathy for everyone who was killed in the Holocaust, but I had trouble condensing all of that horror into something my young mind could better grasp.
The wonderful thing about The Diary of Anne Frank was that it was written by a real child. I connected with her as I read her diary entries, and learning that she did not survive the concentration camps helped me to understand a very small piece of all of the suffering innocent people endured in that war.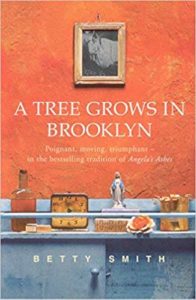 A Tree Grows in Brooklyn by Betty Smith
It amazed me to see how much I related to the characters in this book when I read it in the 90s. The characters lived in the 1910s, yet so many of their struggles were the same ones my family dealt with eighty years later. For example, both they and us were concerned with stretching out a food budget, dealing with social class prejudice, and finding creative ways to get good educations for everyone.
Some of the details of how daily life plays out have obviously changed over the last century, but I think a lot of modern teens could relate to this tale far more than they might have guessed at first glance.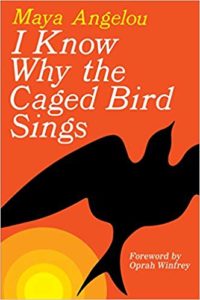 I Know Why the Caged Bird Sings by Maya Angelou
I had no idea who Maya Angelou was before I picked up this book as a teenager, but I loved reading about her childhood and how she learned to persevere through truly difficult circumstances including being separated from her parents at age three and later being sexually abused. This is definitely something I think mature teens should read.
Click here to read everyone else's replies to this week's question. The image below is the list of upcoming prompts for this blog hop.