Toronto has been enjoying milder winter weather this past week or two, but it looks like our temperatures are soon going to plummet once again.
Every time this has happened during the winter of 2017-2018, my mind has drifted to the stories I've read about imaginary or otherworldly wintery places that appealed to me for a wide variety of reasons. Winter is my least-favourite season of the year, but it does become slightly more appealing when I think about experiencing it in places that are nothing at all like Toronto.
Narnia as It Was During the End of The Long Winter
From C.S. Lewis' The Lion, The Witch, and the Wardrobe.
I spent four years of my childhood in Laramie, Wyoming, so C.S. Lewis' descriptions of a world where it was always winter actually sounded kind of familiar to me.
We could experience snow there at any point between September and May. Even the brief Wyoming summers were much colder than the ones I experienced later on in life when my family moved back to the midwest.
Some kids might have been frightened by the idea of a winter that never ended. I liked the long, snowy winters of my childhood, though, and wasn't particularly bothered by the idea of them lasting forever. (Although, now that I'm an adult, I feel very differently about this topic!)
One of the nice things about the reign of Jadis, the White Witch who cursed the land with everlasting winter, was how resourceful the creatures who lived there learned to become. The book never exactly described how they managed to find enough food to survive for so many generations in the bitter cold, so I'm going to have to assume that both magic and luck were involved.
My favourite scene in this book was the one where Lucy and Susan noticed the first sign that The Long Winter was coming to an end. I won't give it away for anyone out there who hasn't read this story yet, but it was a very fitting twist on what many people consider to be the best part of this season.
Alaska as It Was in 1920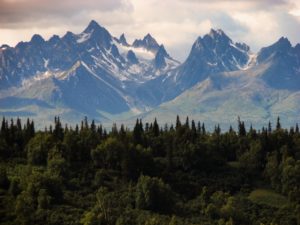 From Eowyn Ivey's The Snow Child.
Jack and Mabel, the main characters in this tale, had no idea what was happening when they first caught glimpses of a child running around in the Alaskan wilderness alone in the dead of winter.
This is the kind of story that can't be pinned down to any one genre, and that's one of the many reasons why I love it so much.
Is it a fantasy tale about a childless couple whose overwhelming desire to be parents magically summoned a daughter for them?
Are the main characters' sometimes-bizarre interactions with their daughter a metaphor for how unresolved grief can pop up in all kinds of unexpected ways over the years?
Did Jack and Mabel meet a real abandoned child who had somehow figured out how to survive in a fiercely cold and unforgiving environment before they took her in?
The winter weather in Alaska could easily be used to support any of these theories. It could almost be considered a character in and of itself because of how influential it was on how the plot unfolded. While I wouldn't want to experience that time and place for more than a few minutes, I am curious to know what it would feel like to live in a small, isolated cabin in the middle of a gigantic Alaskan forest during one of their many blizzards.
Jack and Mabel must have yearned for spring unbearably by this time of the year.
I have a very strong opinion about how this book should be interpreted based on the clues provided by the weather, the characters, and the circumstances under which the child is found, but I won't share it publicly to avoid giving anyone spoilers for the ending.
Europe as It Was 30,000 Years Ago
From Jean M. Auel's The Mammoth Hunters.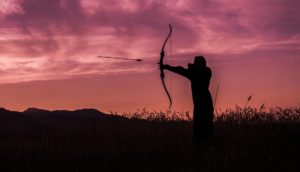 The Mamutoi were the first band of humans that Ayla, a human girl who was raised by Neanderthals, had ever met.
Other than the joy of seeing a herd of mammoths in person, by far the most appealing part of this book to me was how closely-knit the Mamutoi were. The climate they lived in was far too cold to allow for much outdoor time during the winter at all, so this tribe spent those months indoors working on small projects and celebrating various festivals.
The best scenes in this book showed what it was like for roughly twenty adults and children to live in a cramped space together for months on end. Yes, there were times when the introvert in me wondered if anyone ever went outside for the express purpose of having a few moments of pure silence, but there were many other times when I saw the benefits of this kind of living arrangement.
For example, the children in this tribe were doted on by everyone. They knew who their parents were, but they also all felt perfectly comfortable going to any adult for food, comfort, entertainment, or to learn new skills.
Chores like cooking, cleaning, and taking care of people who were too sick, injured, or elderly to do certain things for themselves were also shared pretty evenly. Given how lonely Ayla had been earlier in her life, this doesn't seem like a bad way to spend a winter at all.
What winter worlds from your favourite stories do you wish you could visit?