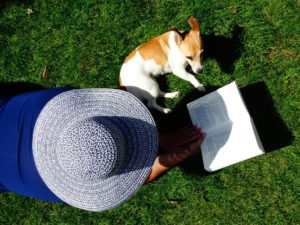 Last winter I shared a list of books that I'd recommend checking out when it's cold outside. All of them were set during the winter because sometimes I like to match the settings in the stories I read to what the weather in Ontario is like at that a particular time of the year.
Now it's the middle of July.  Instead of having a high temperature of -25 C (-13 F) like we did when I published that post last January, it's supposed to feel like 40 C (104 F) today including the humidex. I'm lucky enough to have air conditioning, but our home air conditioner does have some trouble keeping up when the weather grows that hot and humid.
Luckily, there's something about leaping into a good book that helps me forget even the strongest heat wave.
My summer reading preferences tend to veer off into two different directions. I either want to read serious classic literature or lighthearted beach reads that don't require much analyzing at all. (So much depends on exactly how humid it is outside and how well my brain cells are swimming around in my skull. Ha!)
I have no idea why my brain has made the connection between these two types of stories and summer. All I know is that these were the sections of our local public library I'd often visit first after school let out and I needed something to occupy my time for a few months.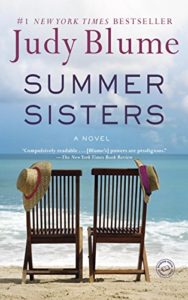 Summer Sisters by Judy Blume
Summer Sisters was the first Judy Blume tale I read that wasn't meant for kids. I stumbled across it a couple of decades before I reached the target age range, but I still loved the idea of making a childhood friend who remained with you throughout your life.
My family moved around a lot when I was growing up. The friends I made once we finally settled down for good turned out not to be people I had anything in common with at all in adulthood. This gives me a soft spot for people who were able to maintain their childhood friendships twenty, forty, or even sixty years later. It must be incredible to have such a long, rich history with someone like that.
Fried Green Tomatoes at the Whistle Stop Cafe by Fannie Flagg
The first thing I'm going to tell you about this book is that you should never try to fry green tomatoes. My one and only attempt at making this dish did not end deliciously. Fried tomatoes have such an odd texture that I don't ever want to taste them again.
The storyline itself was well done, though. It was about an unlikely friendship between a sad, middle-aged woman named Evelyn and Mrs. Threadgoode, a lonely nursing home resident. As they got to know each other better, Mrs. Threadgoode began telling Evelyn a complicated story about two friends who grew up together and ran a restaurant in Whistle Stop, Alabama that served coffee and occasionally might have been the scene of a violent crime or two.
Summer makes me feel nostalgic, so reading about what life was like from roughly the early 1900s to the1940s tickled my imagination.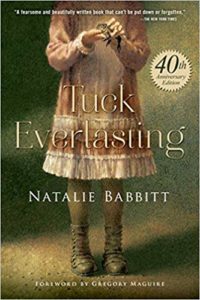 Tuck Everlasting by Natalie Babbitt
Some middle grade books can be just as appealing to adults as they are to their intended audience. If you ask me, this is one of them.
Winnie, the main character, had to decide whether or not to drink water from a spring that had the power to make someone immortal. I loved the descriptions of the water in that spring, especially since Winnie visited it during an uncomfortably warm portion of the year from what I can recall. There's nothing as refreshing as a glass of cold water on a hot summer day, although I don't know that I'd be interested in living forever.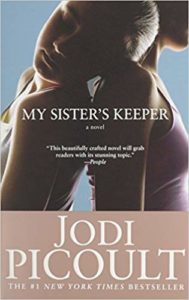 My Sister's Keeper by Jodi Picoult
Okay, so technically My Sister's Keeper wasn't set during the summer. I first read it during such a hot and humid portion of this season that it still feels like a summer read to me.
The dilemma the characters dealt with was one that I thought could have been solved much more quickly than it was. Anna was a young girl who had been conceived specifically to be a donor for an older sibling who had leukaemia. She's endured numerous medical procedures over the years in order to keep her sister alive, and by the time she turned eleven she'd had enough.
I formed my opinion on the ethics of this (fictional) case almost immediately. That didn't mean I was any less interested in seeing if Anna could become legally emancipated from her family or what would happen to her sister after Anna was no longer forced to give away parts of her body to her sibling.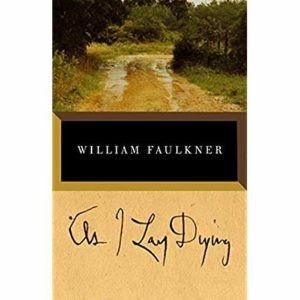 As I Lay Dying by William Faulkner
To be perfectly honest with you, I am not a huge fan of Faulkner's writing style. His descriptions remind me of a few people I know who will take ten minutes to recount a story that could have easily been shared in one or two. My patience for that sort of thing is limited to days when I have all the time in the world to read (or listen) and don't mind getting lost in a long description of what someone's wagon looked like before the narrator eventually sees fit to tell me who is riding in that wagon and where they're going.
Without giving away any spoilers, the journey on said wagon was a deeply emotional one. I simply need to be in the right frame of mind in order to properly enjoy it (and to keep the 15 narrators straight in my mind!)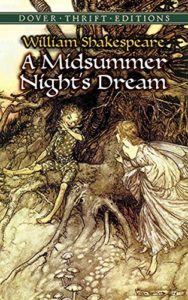 A Midsummer Night's Dream by William Shakespeare
As someone who had mixed feelings about Romeo and Juliet, I sure wasn't expecting to enjoy A Midsummer Night's Dream like I did. There's something about a warm summer night that makes falling in love – or, in some cases, lust – just a little more appealing than it would be at other times of the year.
If possible, I highly recommend watching this play outdoors on a warm evening. I was lucky enough to do that once, and it made the storyline come alive for me. There was something about feeling the humid air against my skin and hearing crickets chirping in the distance that made me feel like I'd been transported hundreds of years ago to when this story was first performed.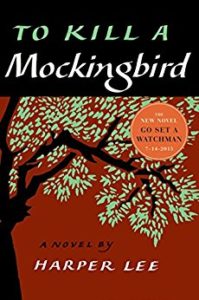 To Kill a Mockingbird by Harper Lee
Yes, I know I've talked about this book several times before in previous posts. One of the things I liked most about the earliest scenes were their descriptions of what summer was like in the 1930s before air conditioning was invented. This was a very small part of the plot, of course, but people back then came up with all sorts of inexpensive and inventive ways to remain as cool as possible. I enjoyed reading about their solutions, and they made me very grateful to live in a world where air conditioning exists.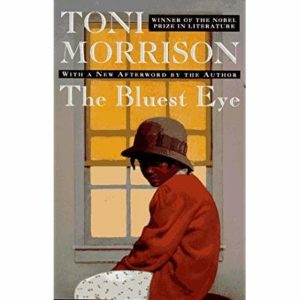 The Bluest Eye by Toni Morrison
 Not only is The Bluest Eye set during the summer, I first read it over summer vacation as well. The sharp contrast between the warm setting and the cold descriptions of a young girl who had endured terrible abuse made me very curious to see how it ended. This book does include descriptions of the after-effects of rape, so reader be warned.
Do your reading preferences shift from one season to the next? What genres do you like to read during the hottest part of the year where you live?