Earlier this year, I blogged about my to-watch list of science fiction and fantasy films. Since then, I've been periodically reviewing certain films that I enjoyed and thought you all might like, too. Previous instalments in this series include Into the Forest, Annihilation, Coco, Winchester, The Little Stranger, and Astraea.
This is a spoiler-free review. 
The House with a Clock in Its Walls is a 2018 American fantasy film based on John Bellairs 1973 novel by the same name. While it was written for a middle grade audience, I think adults would enjoy it, too.
This story was set in New Zebedee, Michigan in 1955. A ten-year-old boy named Lewis was recently orphaned, so he was sent to Michigan to live with his uncle Jonathan.
The interesting thing about Lewis and Jonathan was that they didn't seem to have any sort of relationship before the opening scene of this film. It made me wonder why he'd been selected as Lewis' guardian! There was a reason for that, but you'll have to watch it to find out.
While most of my aunts and uncles lived far away from the communities I grew up in, I did see all of them at least occasionally while growing up. I can't imagine what it would have been like to go from not knowing a relative at all to being raised by them.
I liked the fact that the characters acknowledged how odd that transition was before diving into what Uncle Jonathan was capable of as a warlock and what was really going on in his magical, clock-filled home.
There wasn't one clock in Uncle Jonathan's house, there were dozens – or maybe even hundreds – of them. The vast majority of them were perfectly ordinary and were only capable of telling you what time it was.
Yet there was one magical clock hidden somewhere in the house that had the power to end the world. If Jonathan couldn't find it soon, the bad guy might beat him to it.
The Characters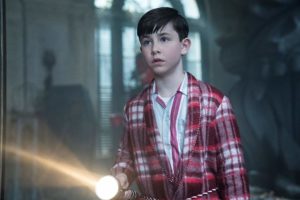 Owen Vaccaro as Lewis Barnavelt.
Lewis, the protagonist, was a bookish and intelligent 10-year-old boy whose parents had recently been killed in an automobile accident. He was sent to live with his uncle after their deaths.
Jack Black as Jonathan Barnavelt
Jonathan, a quirky bachelor, was Lewis' uncle and guardian. He worked as a warlock and was quite good at his profession. While he had good intentions when he took in his nephew, he knew absolutely nothing about raising children. Some of the funniest scenes in this film showed what happens when someone who doesn't understand anything about children attempts to parent one.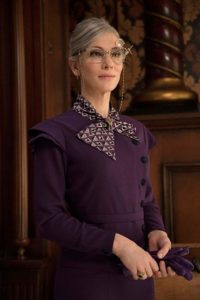 Cate Blanchett as Florence Zimmerman
Florence was an old and dear friend of Jonathan's who lived next door to the Barnavelts. She was sensitive, caring, and by far the most intelligent character in this tale. I'd love to see a spin-off about her someday.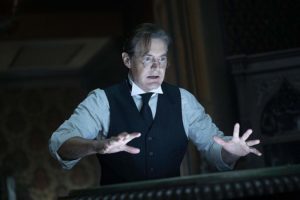 Kyle MacLachlan as Isaac Izard
Isaac was the antagonist in this story, but I can't share anything about his backstory without giving away spoilers. Like Florence and Jonathan, he had developed the ability to perform various types of magic.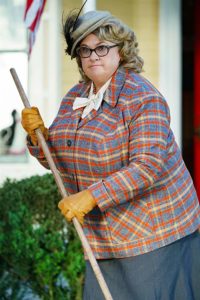 Colleen Camp as Mrs. Hanchett
Mrs. Hatchett was the nosy, grumpy neighbour who spent a great deal of her time spying on the Barnavelts and complaining about all of the strange things that can happen when one lives in a magical household.
My Review
I loved the humour of this film. Yes, it was written for a preteen audience, so there were the obligatory bowel movement and other body fluid jokes you'd expect for this age group. There were other scenes that were clearly written for adult viewers, though, and I don't mean that in an x-rated sort of way at all. Instead, the storytellers showed how easy it is to make mistakes when you have no parenting experience and have suddenly found yourself raising a grieving 10-year-old.
That might not seem like good fodder for a joke, but it strangely was. I had so much compassion for Uncle Jonathan even while I laughed at his sometimes incredibly odd ideas about how a child of that age should be treated and how much influence they should have over stuff like what they eat for dinner or when they go to bed.
Jack Black's goofy persona was the perfect fit for who Uncle Jonathan was, but I was also impressed with how this actor handled the more serious scenes Uncle Jonathan eventually experienced. He brought a lot of depth to a character that could have easily been written as nothing but fodder for comedy.
This picture-perfect casting repeated itself with everyone else in this film. Every actor was well-suited for his or her role, including the supporting characters who didn't necessarily have a lot of screen time but who still managed to make their roles memorable. I always enjoy finding films that pay such close attention to matching actors to the roles that they play.
Be sure to pay close attention to what's going on in the background of the scenes. Occasionally there are surprises lurking where you might least expect them, and I loved picking them out.
While I know that this movie was based on something that was written in the 1970s and set in the 1950s, I was disappointed with the gender-based insults that wereso carelessly thrown around in it. There were several times when Uncle Jonathan made sexist comments that made me wince. They were supposed to be written in the context of him having playful banter with another character, but I don't personally see anything amusing about using gender-based slurs as a retort. As much as I enjoyed the plot itself, these scenes dampened my urge to recommend it to others without warning them about it first.
It would be one thing if those terms somehow played an important role in understanding the context of the storyline and the world in which it was set. I do not think that every potentially offensive reference should be edited out of classics when they are retold for modern audiences, but I do believe there's something to be said for updating non-critical parts of a story that are understood in a completely different light now than when they were originally written. This was a case where those terms could have easily been been exchanged for non-sexist insults instead.
I like to end all of my reviews on a positive note, so the last thing I'll say about The House with a Clock in Its Walls is that it was quite creative. It blended the wonders (and occasional frustrations) of childhood beautifully with the many references it included to more serious, adult topics like how to deal with grief or what it truly means to be a family. This is the sort of film that can be enjoyed by kids and grown-ups alike in my opinion.
The House with a Clock in Its Walls is available on iTunes.