Hosted by That Artsy Reader Girl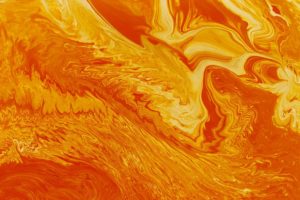 There's something about the cozy mystery genre that screams autumn to me.
No, every cozy mystery isn't set at this time of the year, but I recently learned that a surprising number of them are.
There are also a lot of cozy mysteries that include the colour orange in their titles or somewhere in their covers.
This isn't a genre I read regularly, so I'd be curious to hear if those of you who do have a lot of experience with it have noticed the same patterns.
1. Hallowe'en Party (Hercule Poirot, #39) by Agatha Christie
2. The Ghost and Mrs. Mewer (Paws and Claws Mystery, #2) by Krista Davis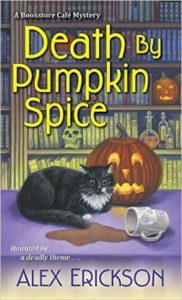 3. Death By Pumpkin Spice (Bookstore Cafe Mystery, #3)  by Alex Erickson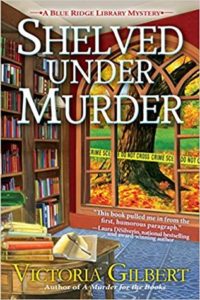 4. Shelved Under Murder (Blue Ridge Library Mysteries, #2)  by Victoria Gilbert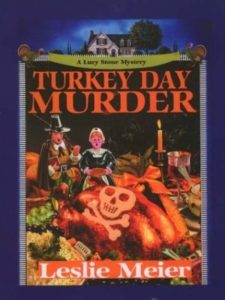 5. Turkey Day Murder (A Lucy Stone Mystery, #7) by Leslie Meier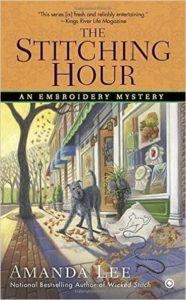 6. The Stitching Hour (Embroidery Mystery, #9) by Amanda Lee
7. Mulberry Mischief (A Berry Basket Mystery #4) by Sharon Farrow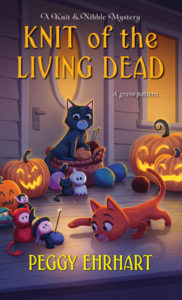 8. Knit of the Living Dead (A Knit & Nibble Mystery #6) by Peggy Ehrhart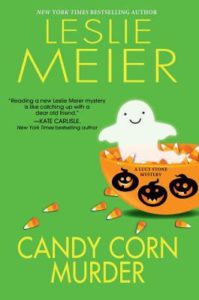 9. Candy Corn Murder (A Lucy Stone Mystery, #22) by Leslie Meier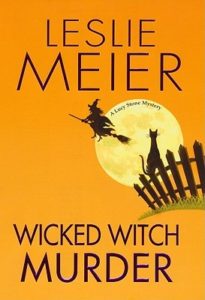 10. Wicked Witch Murder (A Lucy Stone Mystery, #16) by Leslie Meier