Hosted by That Artsy Reader Girl
I've never been able to get into audiobooks for two reasons: I'm a fast reader who finds the pacing of most audiobooks far too slow, and I like coming up with my own ideas about what any particular character's voice might sound like.
So this week's prompt needed to be fiddled with a little in order for me to come up with a (mostly on-topic) response to it. If I had to listen to audiobooks for some reason, these are the things that would make that experience more interesting for me.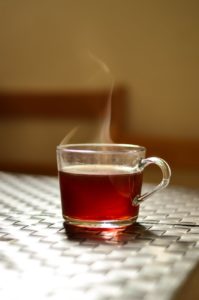 Hot Tea
My grandmother likes to brew two cups of tea, one for each of us, from the same teabag when I visit her. If there's no one around to share her teabag, she's been known to save it until later on in the day and use it again. I credit her for my love of tea.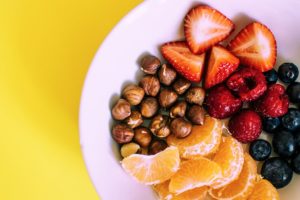 Healthy Snacks
I'm a nibbler. Rather than eat two or three big meals a day, I'd prefer to graze my way through several little ones. There's something so emotionally satisfying about eating bits of various fruit, vegetables, or nuts while you're in the middle of a story.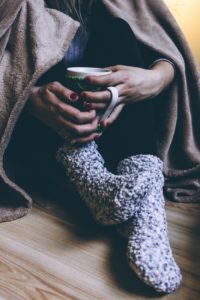 Reading Socks
The bookstores in Toronto sell warm, thick reading socks that look something like the socks in the stock photo above. If I didn't live in such a warm and cozy apartment, I'd buy a pair in a heartbeat!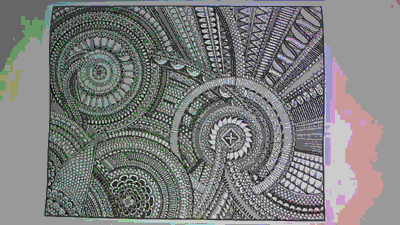 Adult Colouring Books
Few things are as relaxing to me as colouring. I love picking out which shades to us and slowly seeing my picture come to life. If I could colour while I was listening, I think I might be able to finish an audio book or two.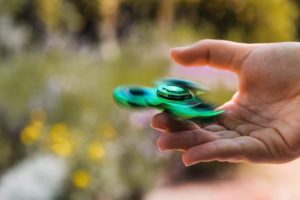 Fidget Spinners
I'm not a wiggly person in any other scenario, so why am I so wiggly at the thought of sitting down and listening to a book being read to me? No idea, but a fidget spinner might also help.
How many of you listen to audiobooks? Who else might need distractions in order to fully enjoy this type of storytelling experience?