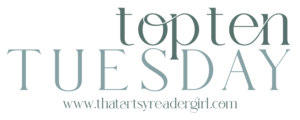 Hosted by That Artsy Reader Girl
Let's see how many books I can think of that fit this prompt!
I know I've already mentioned many of the books I enjoyed reading on my site at some point, so it took me a little while to search for all of these titles in my archives to make sure I hadn't mentioned them before.
Enjoy isn't exactly the right word for some of these answers because of the serious topics they cover, but they were still excellent books that I'm glad I discovered.
Keep reading to discover my hodgepodge of answers!
They cover so many different genres and topics.
1. Great Expectations by Charles Dickens
Why I Enjoyed It: The author had a thought-provoking message about what we should expect out of life and how we should respond if our wishes don't come true or aren't fulfilled in the ways we thought they would be. I didn't understand his point so well when I first read this tale, but it makes a great deal more sense to me now.
2. The Scarlet Letter by Nathaniel Hawthorne
Why I Enjoyed It: This story was assigned to my English class many years ago in a time in my life when I was experiencing a lot of bullying.  I found an odd sense of comfort in reading about adults behaving just as poorly a few centuries ago. Some people need to put others down in order to feel better about themselves. That sort of behaviour says a lot about the perpetrator's character, and not in a complimentary way.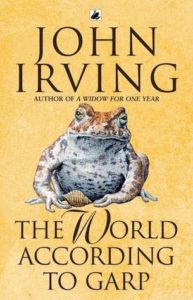 3. The World According to Garp by John Irving
Why I Enjoyed It: Most of the characters were rather selfish and unkind, but they were often witty and creative as well. While I wouldn't want them to be a permanent part of my life by any means, I would be amused by listening to their stories over dinner for an evening. It takes a lot of talent to create deeply unlikeable characters that still draw a reader into their lives, flaws and all.
4. Song of Solomon by Toni Morrison
Why I Enjoyed It: Ms. Morrison has a poetic writing style that's always wonderful to read.
5. A People's History of the United States by Howard Zinn
Why I Enjoyed It: It told the stories of so many different groups of people who were rarely if ever mentioned in the history classes taught when I was in elementary, middle, and high school.
6. The Ugly Little Boy by Isaac Asimov, Robert Silverberg
Why I Enjoyed It: Anyone who has followed this blog for a while might remember how much I enjoy stories about Neanderthals. This was a good one.
7. The New Jim Crow: Mass Incarceration in the Age of Colorblindness by Michelle Alexander
Why I Enjoyed It: Okay, so enjoy is definitely not the right term for this book. Let's say that I was educated by it instead. Reading it was the first time I'd been exposed to the idea that the prison industry could be compared to the Jim Crow era.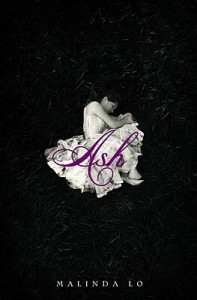 8. Ash by Malinda Lo
Why I Enjoyed It: It was the first Cinderella retelling I read, and I thought it was well done.
9. Warm Bodies (Warm Bodies, #1) by Isaac Marion
Why I Enjoyed It: I used to enjoy zombie fiction and was flabbergasted at the thought of anyone turning those creatures into a love interest. This took a very interesting take on the subject for sure!
10. The World According to Mr. Rogers: Important Things to Remember by Fred Rogers
Why I Enjoyed It: Mr. Rogers was a wonderful human being who made the world a better place. He was so full of wisdom, love, and grace!