Hosted by That Artsy Reader Girl
This is one of those topics I could write dozens of blog posts about and still come up with more answers to it. I only write reviews of a portion of the books I read.
Due to this, I decided to share the reasons why I don't write reviews of certain books I loved.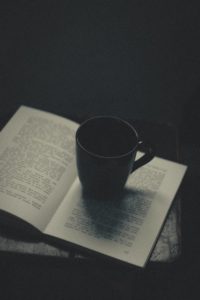 1. The series had an unexpected ending
Example: Jean M. Auel's Clan of the Cave Bear series
I loved the first few books in this prehistoric world. The last few instalments didn't tie things up the ways I thought they would based on the early foreshadowing.
While I understood some of the changes the author made, I don't think I'm the right person to review this series because of how different my interpretation of those early scenes was from the author's interpretation of them.
2. It's a classic novel
Example: Mary Shelley's Frankenstein 
Frankenstein is one of my all-time favourite classics! If we ever get another Frankenstein film, I will be shouting that news from the rooftops and blogging a (hopefully glowing) review of it.
With that being said, this story is 202 years old. Most people who want to read it have already read it, so I'd rather save space for newer books that aren't so well known.
3. Mainstream audiences have embraced it 
Example: Andy Weir's The Martian 
Now don't get me wrong! I love it when people who don't normally read science fiction discover something in this genre that appeals to them. It has made me extraordinarily happy to see this interest of mine become much more mainstream since I was a kid, and I welcome every new fan.
But I also feel compelled to focus on lesser-known science fiction stories, especially when they're indie and/or written by writers from underrepresented groups.
4. I don't know what to say about it 
Example: Emily Tesh's Silver in the Wood 
This doesn't happen very often, but sometimes I have trouble specifying why I love a book so much.  It could be that it reminds me of very specific childhood memories or that it makes me feel all warm and fuzzy inside.
Those reactions are a great deal of fun, but I need to have a firm list of reasons for enjoying a story before I decide to write a full review of it. I always want to be the sort of reviewer whose readers receive plenty of concrete examples of why I liked it so much so they can decide for themselves if it's the right read for them.
Reviewing is serious business in my opinion!