Hosted by Long and Short Reviews.
Click here to read everyone else's replies to this week's question and here to see the full list of topics for the year.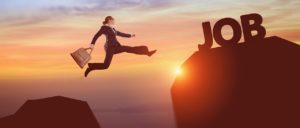 What I wanted to do:
It changed every year, and sometimes I had no idea what I wanted at all.
Generally, my dreams revolved around being a librarian, college professor, or bestselling author.
I love books, knowledge, and teaching things to adults. If the occupational outlooks for librarians or professors were better, I probably would have gone in one of those directions!
What I actually do: I'm currently a writer who is looking for ways to pivot back into the traditional workforce. Those plans were interrupted by Covid-19, so I'm still evaluating my options as far as job training, online courses, or additional volunteering goes to strengthen my resume as the economy (hopefully) improves. We'll see what happens!
I've previously worked in all sorts of places, from retail to tutoring to office work. I enjoyed my office job the most because of how personable my bosses were there. Having wonderful bosses makes all the difference in the world.
Once I worked in a movie theatre that my coworkers swore was haunted because of weird sounds they heard and how certain objects like mop buckets tended to move around when certain people were cleaning. I preferred rational explanations for those phenomena, but I also didn't look too closely into the shadowy regions of the employee-only zones late at night. Ha!