Hosted by That Artsy Reader Girl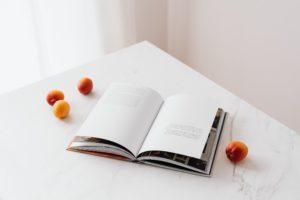 My grandparents have a homemade air conditioning unit called a swamp cooler that cools things down a bit but still leaves their house feeling warmer and more humid than many other places in the Midwestern United States. There were a few years there when I was growing up that my grandmother was dealing with some chronic, serious health issues, so mom would often bring us kids along on the visit. We might help out with the chores that were hard for grandma to do on her own or just sit around and shoot the breeze if she'd already gotten the help she needed that week. (Grandma recovered from that illness and is still doing well to this day).
In part due to this, I spent some blissful summer days reading entire novels or novellas in a single afternoon during these visits. It was the coolest and most enjoyable thing to do, especially when it grew very hot and humid in July and August.
Many of them were classics because I was a bookish kid who generally enjoyed those styles of writing quite a bit and because those were often the types of books my grandparents still have lying around on their many bookshelves.
I read many other genres and sorts of stories as well, of course, but these are the books that have stuck in my mind the best that fit this week's prompt. Maybe it's because I miss my grandparents?
1. Animal Farm by George Orwell
2. Of Mice and Men by John Steinbeck
3. A Christmas Carol by Charles Dickens
4. The Turn of the Screw by Henry James
5. The War of the Worlds by H.G. Wells
6. The Great Divorce by C.S. Lewis
7. Flatland: A Romance of Many Dimensions by Edwin A. Abbott
8. To Kill a Mockingbird by Harper Lee
9. The Giver (The Giver, #1) by Lois Lowry
10. Things Fall Apart (The African Trilogy, #1) by Chinua Achebe