Hosted by That Artsy Reader Girl
As I mentioned in last week's Top Ten Tuesday post, my TBR list depends a lot on when I reach the top of the request list for the various library books I'm in queue for.
Based on the ratio of requests to library copies of these books, I believe they will all become available for me over the next two to three months. There is a lot of nonfiction coming my way this summer if all goes as planned. I'm excited about that.
You'll notice that a few of these titles won't be available until September. I decided to count anything that I expect to have my hands on before the official end of summer at the autumn equinox since southern Ontario typically remains quite hot, humid, and summer-like until late September or early October.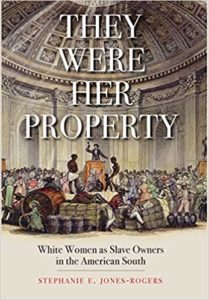 Title: They Were Her Property: White Women and the Economy of American Slavery by Stephanie E. Jones-Rogers
I hope to have it: Any day now.
Why I want to read it: I don't know much about the role wealthy white women played in slavery in the American south. I'm incredibly curious to learn more about that.
Title: 13 Things Mentally Strong Women Don't Do by Amy Morin
I hope to have it: In the first week of July
Why I want to read it: I'm intrigued by the feminist spin to this self-help book and would like to see what connection she makes between the #MeToo movement and taking charge of your own destiny. Those aren't topics that I'd necessarily ever think to join together.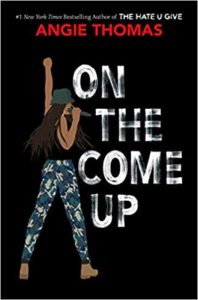 Title: On the Come Up by Angie Thomas
I hope to have it: In the second week of July.
Why I want to read it: I loved her first book, The Hate U Give, and after mentioning this one on several Top Ten Tuesday posts I'm quite excited to finally see if On the Come Up will be as thought-provoking. It's been such a long wait that I can hardly believe I'm finally almost at the top of the library queue for it.
Title: Once a Wolf: The Science Behind Our Dogs' Astonishing Genetic Evolution by Bryan Sykes
I hope to have it: In the second week of July
Why I want to read it: Sometimes when I see someone walking around with a tiny little dog here in Toronto I like to imagine how a wolf would react to being stuffed into a purse or dressed in a tutu.  On a more serious note, I love dogs and have often wondered how humans took something as gigantic and fearsome as a wolf and gradually bred that gene pool into toy poodles and chihuahuas. Learning more about this is going to be a great way to spend part of my summer.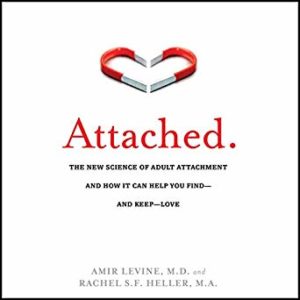 Title: Attached: The New Science of Adult Attachment and How It Can Help You Find—and Keep—Love by Amir Levine and Rachel Heller
I hope to have it: In the first week of August.
Why I want to read it: Psychology fascinates me in general. I studied attachment theory in a few of my college courses, and I'm curious to see if there's any new research on the various types of attachment and how they affect you in adulthood.
Title: Invisible Women: Data Bias in a World Designed for Men by Caroline Criado Pérez
I hope to have it: In the second week of August
Why I want to read it: As a short and petite woman, I've had some struggles adjusting to stuff that is designed for "average" people that are much taller and bigger than me. For example, some chairs are too big and high off the ground for me to sit in while also touching my feet to the floor. I've had issues with seatbelts not quite fitting me properly, too, which could be really dangerous in a crash. It's going to be super interesting to find out why so many designers make cisgender men the standard instead of taking a wider variety of body sizes and shapes into account.
Title: Why We Elect Narcissists and Sociopaths—And How We Can Stop! by Bill Eddy
I hope to have it: In the third week of August.
Why I want to read it: With a federal election coming up here in Canada this autumn and another federal election coming up the United States, my birth country, next year, I'm quite interested in why voters in many different countries can become so enamoured with Narcissistic politicians.
Title: Charlotte: A Novel by David Foenkinos and Sam Taylor
I hope to have it: In the first week of September
Why I want to read it: World War II was such a horrific war. This book of poetry was written about one of the many innocent people who died in a concentration camp during the course of it. I'd never heard of this painter before, and I'd like to know who she was before her life ended far too soon.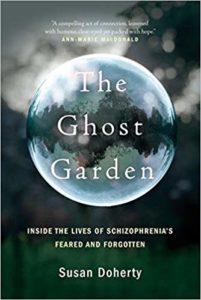 Title: The Ghost Garden: Inside the Lives of Schizophrenia's Feared and Forgotten by Susan Doherty
I hope to have it: In the second week of September
Why I want to read it: While they don't have this specific diagnosis, there are a few people in my life who live with serious mental illnesses that have very negative impacts on their daily lives. I'm always on the lookout for books that talk about this topic, especially if they explore the lives of people who are not high functioning.
This is a sensitive and difficult issue, but I think there needs to be much more awareness of the many different ways mental illness can impact someone's life. Some people absolutely can and do cope well with their illnesses. Unfortunately, this isn't the case for everyone.