Hosted by That Artsy Reader Girl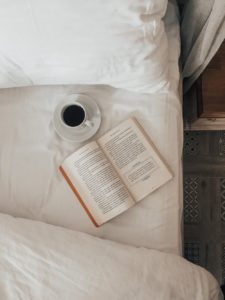 Winter is snowy and cold here in Ontario, so I generally get a great deal of reading done during it.
I mean, why not snuggle up with a great book when the snow is falling furiously and our local weather people are warning everyone about hazardous wind chills that can quickly cause frostbite or or even more serious health conditions if you spend too much time outdoors?
As I've said on other seasonal TBR posts before, this list is purposefully short and open-ended.
That is to say, I do want to read these books at some point, but I'll need to wait and see when the Toronto Public Library has them in stock and how long the wait lists are.
I also like to leave plenty of space in my reading plans for books I discover at the last moment and for sudden literary cravings I have for specific authors, genres, or tropes. Yes, that means I'm a mood reader at least some of the time. So much depends on if my favourite authors have recently released new books and whether I'm happy to continue reading through a pre-determined list or feel the need to venture off into new directions again.
1. Brown Girls by Daphne Palasi Andreades
Publication Date: January 3
I Want to Read It Because: I love reading about the experiences of other immigrants. All of our stories are so unique!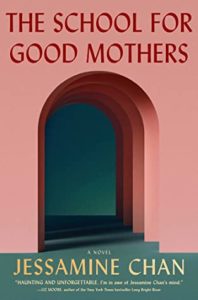 2. The School for Good Mothers by Jessamine Chan
Publication Date: January 4
Want to Read It Because: I might be ready to read a dystopian novel again? This pandemic almost completely squelched my interest in dystopian, pandemic, horror, and other dark genres. It was happy endings only in my reading world for a long time there.  I'm so interested (and horrified) by the idea of a government controlling reproductive and parenting decisions that I might be able to get over that aversion for this particular tale.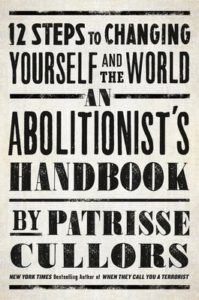 3. An Abolitionist's Handbook: 12 Steps to Changing Yourself and the World by Patrisse Cullors 
Publication Date: January 25
Want to Read It Because: I'm eager for realistic advice on how to do your small part to change the world when you can only devote so much time and energy to the cause. (Whatever that cause may be). Some of the activist spaces I hang out in have sometimes struggled with the idea that not everyone has endless emotional, financial, physical, etc. resources to draw upon. I'm drawn to people and movements that take a more pragmatic approach that encourages taking care of yourself, too.
That's the entirety of my list! I started this post back in November and have been gradually adding to it since then. Slow and steady wins the race, I think.