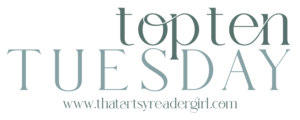 Hosted by That Artsy Reader GirlI 
This stock photo is making me giggle, so I must share it with you all. I don't want to make assumptions about the climates you all live in, but nobody in Ontario walks around outside in the dead of winter without being bundled up warmly unless you want to risk developing frostbite or hypothermia. It can happen quickly, too, if the windchill and temperatures are both very low and you're not dressed properly for the weather.
Yes, her outfit is scholarly and all of that, but it's also totally impractical for this season. It's funny to me to compare the aesthetic that some photographers use to capture their idealized versions of winter versus the reality of actually living in a cold climate …and there are much chillier places to spend the winter than Toronto!
Anyway, I have once again returned to my regular habit of not having many books to share for my seasonal to-read lists. It was quite unusual for me to have nine of them last autumn.
Winter is a time when I often read or reread classic novels. Last winter I reread Jane Eyre and the Chronicles of Narnia, so the likelihood of me rereading other classics this winter is high. As far as contemporary books that are set to be published over the next few months go, here is a short list of what's caught my eye so far.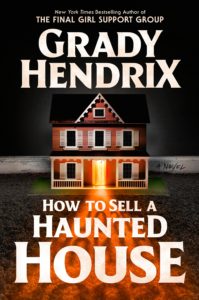 How to Sell A Haunted House by Grady Hendrix
Publication Date: January 17
Why I Want to Read It: I've read many books about haunted houses, but very few about the trials of attempting to sell one. What a fun spin on the topic.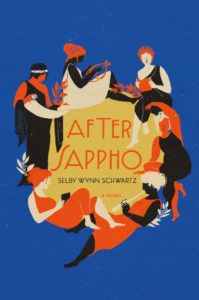 After Sappho by Selby Wynn Schwartz
Publication Date: January 24
Why I Want to Read It: I enjoy stories about women breaking through societal expectations of them to forge their own paths in life.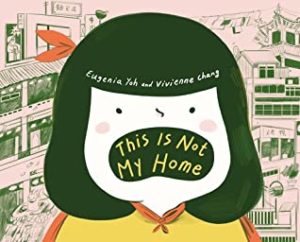 This Is Not My Home by Vivienne Chang
Publication Date: January 24
Why I Want to Read It: My first reason for wanting to read it is that picture books are a nice refresher after reading a long, serious adult novel. My second reading for wanting to read it is because my family moved multiple times when I was a kid and I remember how hard it can be to say goodbye to old friends and adjust to a new life somewhere far away.
Vampire Weekend by Mike Chen
Release Date: January 31
Why I Want to Read It: It's not every day you hear of a vampire novel about a middle-aged person living in the Covid era who is trying to hold on to some semblance of their pre-vampire life. It's such a unique twist to the genre that I will be quite curious to see how it all pans out.
How many of you also reread old favourites in the winter? And what is winter like where you live?