Hosted by That Artsy Reader Girl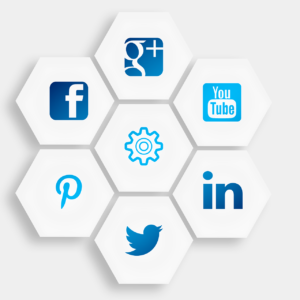 I'm going to perform a magic trick today and give Internet access and knowledge of how to use it to the characters on this list who didn't actually live in times and places where social media, much less the Internet itself, existed.
1. Shori from Ocatvia E. Butler's Fledgling. 
Why: Imagine all of the stories that a vampire who is commonly mistaken for a child could tell about her life as she met people from every walk of life on Facebook.
2. Damon Salvatore from L.J. Smith's Vampire Diaries series
Why: His witty personality would be the perfect fit for social media, especially somewhere like Instagram or Twitter.
3. Francie Nolan from Betty Smith's A Tree Grows in Brooklyn
Why: Her life was filled with difficult twists and turns that were poetically described. I'd want her to share every detail she was comfortable sharing (and accept donations so she could flee to a better life). There is a lot of compassion online for people who are going through financial trouble and who have troubled family relationships. She could find a real sense of community on a place like Twitter or Instagram.
4. Pecola Breedlove From Toni Morrison's The Bluest Eye 
Why: She was by far the most interesting character in this book. Since it wasn't written from her perspective, getting her to share small moments of her life on Snapchat would be a nice way to get to know her better. I'm sure she'd be filled with things to say about her childhood.
5. Elsa from Frozen (and Frozen 2, although I haven't seen it yet)
Why: She'd be great at condensing her thoughts into bite-sized tweets on Twitter. I think that medium would suit her well, too, because of how easily it combines words and pictures together.
6. Hermione Granger 
Why: Her LinkedIn profile would be legendary. She'd have so many accomplishments to share.
7. Santa Claus
Why: If he were on every social media platform, social media would be a much friendlier place in general.